Star Wars Episode V The Empire Strikes Back - Luke Skywalker's Snowspeederâ"¢
Item #:
94805/94804
UPC/EAN/ISBN:
653569491781
Manufacturer:
Hasbro
Release Date:
Aug 2010 (24 July 2010, SG)
R.R.Price:
USD$24.90, SGD$59.90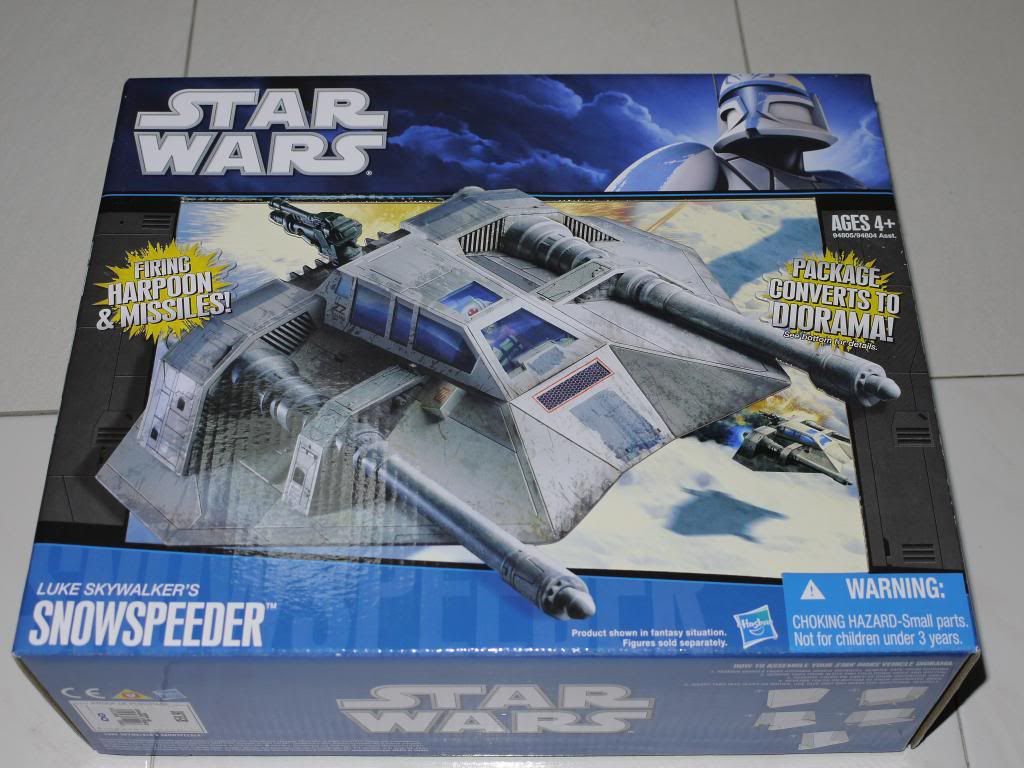 Piloting a snowspeeder, Luke leads Rogue Squadron in an assault on Imperial forces that have landed on Hoth. Equipped with laser cannons and a tow cable, snowspeeders are T-47 airspeeders that have been modified to withstand the ice planet's brutal climate. The huge Imperial AT-AT walkers can't be brought down with cannon fire, so Luke tells his group to tangle the cable around the walker's legs - a tactic that successfully brings down one of the behemoths.

Feature:
• Opening canopy
• Interchangeable harpoon-firing launcher and non-firing harpoon gun!
• Interchangeable missile-firing launcher and non-firing cannons!
• Retractable landing skid!
• Opening air brakes
• Double cockpit holds 2 figures
All thumbnails are clickable and will bring you to its hi-res @ 1024x768pixels.
The Incom T-47 airspeeder, heavily modified. And this is probably one of the better version of the snowspeeder that caters to both kids and collectors alike. For kids, it's features oversized firing missile cannons and harpoon guns. For collectors, the static but more realistic versions instead.
Part 1
Unboxing...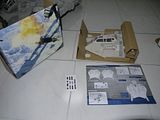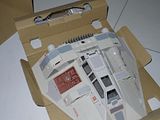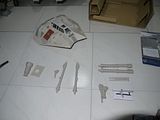 Here's the background diorama display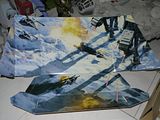 The instructional leaflet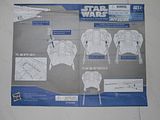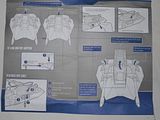 The 6 views of the craft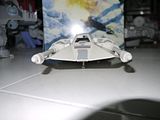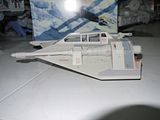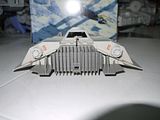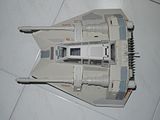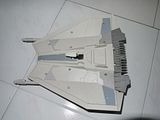 The interior of the cockpit,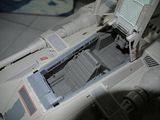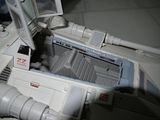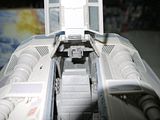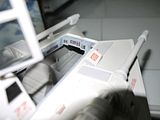 The control/instrument panels are mainly stickers, and it does take a while to apply them. The neat thing is that there's even a slot to hold the harpoon gun from the SAGA Legends Luke figure.
The top air brakes,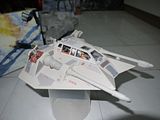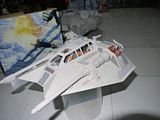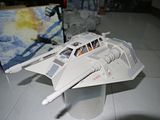 It would be really cool if the bottom air brakes work too, instead of being just a sculpted detail.
The landing skid,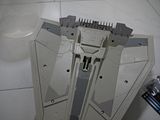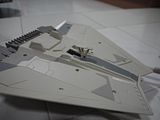 Unlike the cloud car, the landing gear sits flush with the surface when retracted.
Front and back of speeder with pilots and realistic attachments: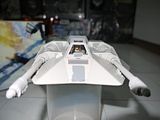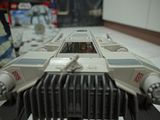 End of Part 1