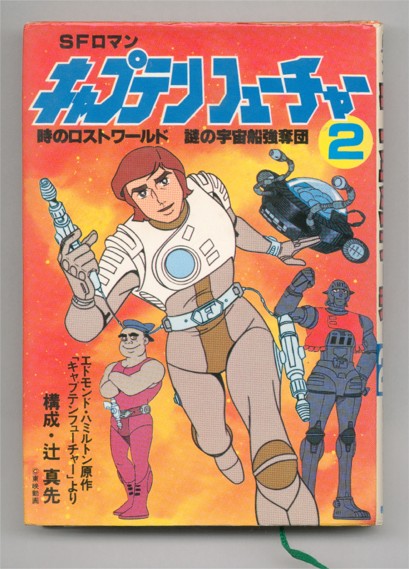 Hi, everyone,
If you're unfamiliar with my work, I have been directing and producing the project called
THE INVINCIBLE IRON MAN TV SHOW
which is featured on the internet. As a fan of classic Animes and Mangas I am now working on a new project called :
CAPTAIN FUTURE
, inspired by the
SCI-FI Classic
created by Edmond Hamilton (Who's wife Leigh Brackett also co wrote the Empire strikes Back) and the Japanese Anime from the 70's.
The main character is Curtis Newton, a brilliant scientist and adventurer who roams the solar system solving problems, righting wrongs, and vanquishing futuristic supervillains.
The hero himself had many incarnations and different features, depending on various artist's impressions, the story takes places 5 years after the events described in the Novels and the Anime. Here's 20 seconds of the project that will come out late December 2010:
CAPTAIN FUTURE PROJECT : SNEAK PREVIEW
==> CLICK HERE TO WATCH THE PREVIEW
I will be shooting my new Fan film
M.A.S.K
in Singapore.
Does anyone know people who still have their Mask toy collection?
E-mail me at
david.guivant@gmail.com