John Connor
1/6th scale collectible figure
Product Code: MMS-95
UPC/EAN/ISBN: 4897011172590
Release date: May 2009 (Delayed, recently launched locally in early Sep 2009)
Manufacturer: Hot Toys®
R.R.Price: USD$139.90{Via Sideshow Collectibles}
Via description on box
ONLY ONE MAN SAW JUDGEMENT DAY COMING. ONE MAN, WHOSE DESTINY HAS ALWAYS BEEN INTERFERING WITH THE FATE OF HUMAN EXISTENCE: JOHN CONNOR [CHRISTIAN BALE]. CONNOR MUST DECIDE WHETHER MARCUS CAN BE TRUSTED. BUS AS SKYNET ADAPTS NEW STRATEGIES TO END THE RESISTANCE FOREVER, CONNOR AND MARCUS MUST FIND COMMON GROUND TO TAKE A STAND AGAINST THE ONSLAUGHT-TO INFILTRATE SKYNET AND MEET THE ENEMY HEAD-ON.
Link to Hot Toys Product page:
http://www.hottoys.com.hk/index.php?tar ... uct_id=421
Link to Sideshow Pre-order page:
http://www.sideshowtoy.com/?page_id=4489&sku=900411
Here's the views of the packaging.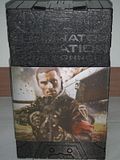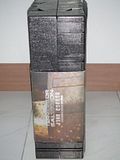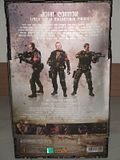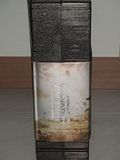 Using the standard Terminator Salvation theme packaging so, the name of the product is etched onto it.
Splitting the 2 halves of the packaging reveals,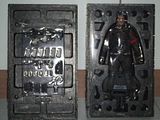 Weapons & Accessories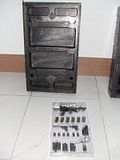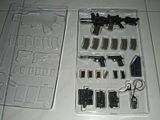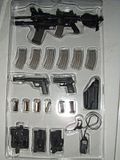 The figure and the stand
Everything out...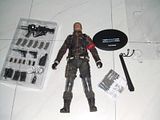 A closer look at the leaflet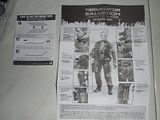 Took a while to gear it up... and there you have it...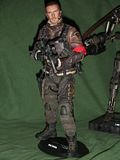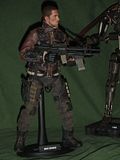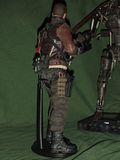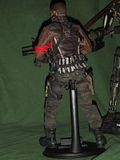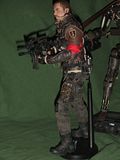 A parting shot?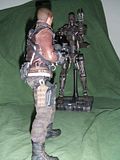 Thoughts on this figure...
After collecting solely sideshow starwars figures, I decided to pick up hot toys terminator salvation figures, and well, they are literally mind-blowing. In realism, detailing. stability and posability. And this particular figure looks just like it stepped out from the theatre screen.
More shots over the weekend.