1/8 Excellent Model Sheryl Nome (Macross Frontier)
Series #:
Excellent Model Series
UPC/EAN/ISBN:
4535123711992
Manufacturer:
ALPHAxOMEGA (MegaHouse Corporation)
Availability:
Online Stores / Anime Figurines Stores
Release Date:
August 2009
Price:
YEN 7140 (R.R.P.)
Via Hobby Link Japan.
This "Excellent Model" lives up to its name! Super-popular idol singer Sheryl Nome from "Macross Frontier" gets a deluxe figure treatment here, captured mid-performance with a slight smile. Her hat is removable, as is the "uniform" portion of her outfit--to reveal the super-sexy suspenders/hot pants/bandeau bra outfit beneath! A pair of bare arms are included, as is a stand and a microphone with cord. The Galactic Fairy stands 21cm tall, and she's ready to appear live and in person in your collection today!
•All thumbnails are clickable, and will provide a bigger picture at res. of 800x600pixels.
I didn't manage to get the Banpresto figurine of Sheryl Nome and Ranka Lee, and well, it's good I waited further. Since there's this figurine that got released. And it can be displayed in 2 modes. Ultra CoOl.
Bought it as shown,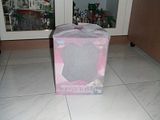 And here's the packaging pics.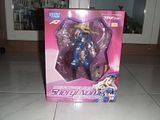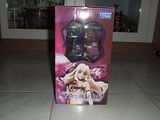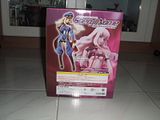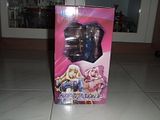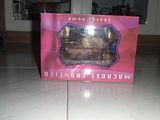 Note the usual "BIGWEST" sticker on the box? Anyway, without further ado, let's rip it!
The front and back of the plastic trays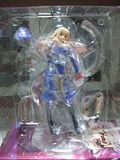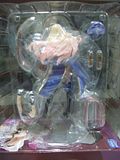 Opening up the trays,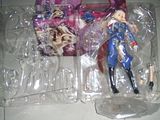 Slowly taking apart the figurine...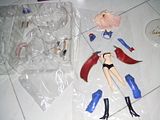 And the rest of the parts off the trays...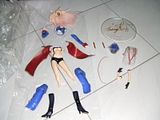 The parts do have a nice and snug fit. Of course, please use the usual care in slowly taking them apart. One thing is, parts of the clothing do have pegs similar like when assembling snapfast model kits/gundam model kits. So do take care when (dis)assembling this figurine.
Now, let's take a look at the base.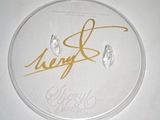 It's totally transparent, and comes with Sheryl's signature on it. And the neat thing is that the signature is printed on the underside of the base, so no worries about accidentally rubbing it off on top.
Now, let's take a look at Sheryl's costume during her concert.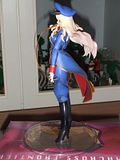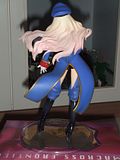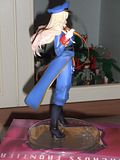 And her next change of costume...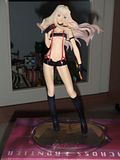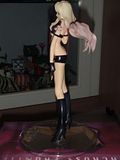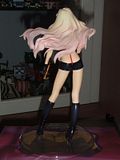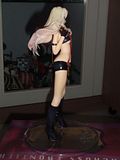 I have collected some PVC figurines in the past(Gundam Seed Destiny's RAHDX, GITS:SAC, etc), and this is one extremely detailed figure. Even with the swappable parts, the details are indeed flawless. The essence of Sheryl Nome during her concert is very much captured in this figurine.
And before I end off, here's some more random pics with a certain background...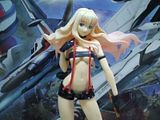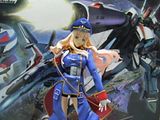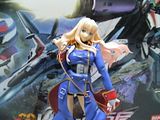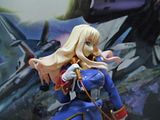 Thanks for reading.