ENDOSKELETON T-600
1/6th scale collectible figure
Product Code: MMS-93
UPC/EAN/ISBN: 4897011172538
Release date: May 2009 (Delayed, recently launched locally in early August 2009)
Manufacturer: Hot Toys®
R.R.Price: USD$169.90{Via Sideshow Collectibles}
The missing link in the evolution of skynet. These massive, lumbering killers resemble the form of a human - but their leathery, lifeless masks are no cover for what they really are - Terminators. The first of what Kyle Reese called infiltrators. Skynet designed these machines to look like humans. They're easy to spot but they carry artillery sized weapons and have only one purpose - terminate all human beings.
First and foremost, this is my first 1/6 scaled hot toys product. So do allow me to get the hang of it.
The packaging box that betrays not the contents within...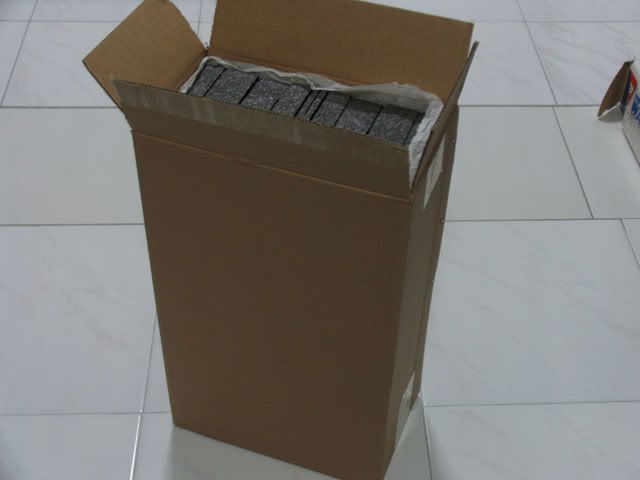 Extraction!! Nice wax paper...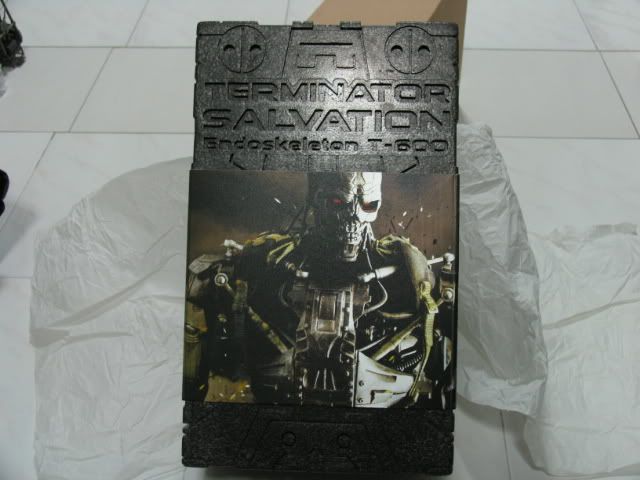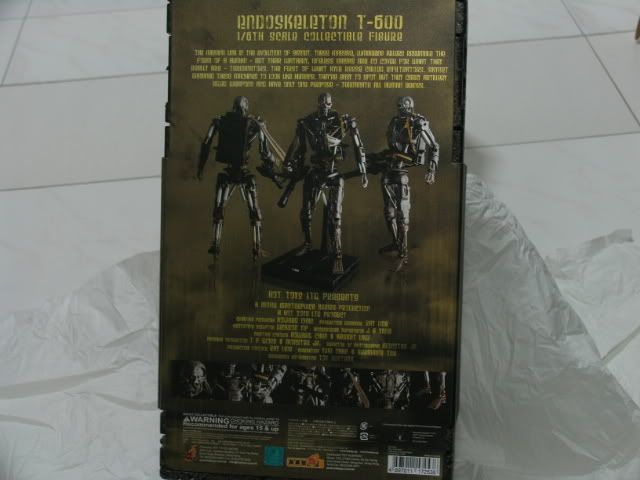 Similar in construct, and using the same materials as the T-700 packaging, here's after removal of the insert.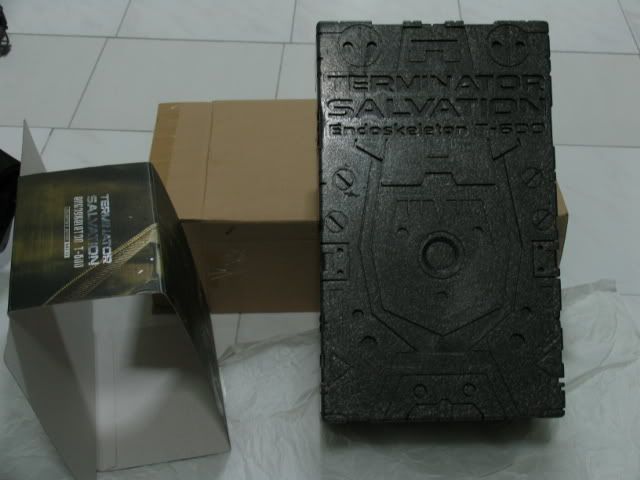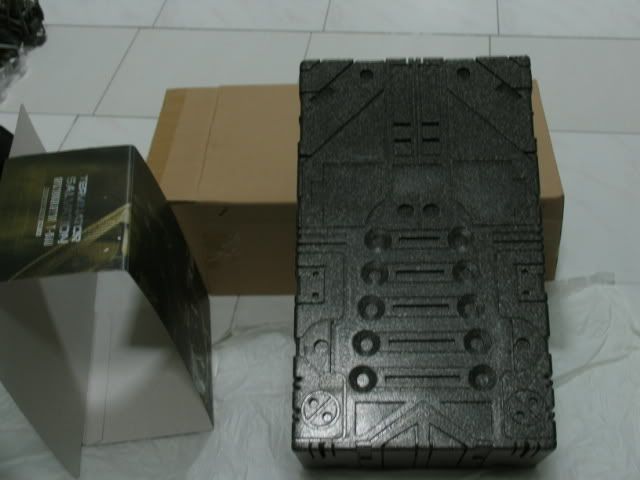 Like opening up a mould...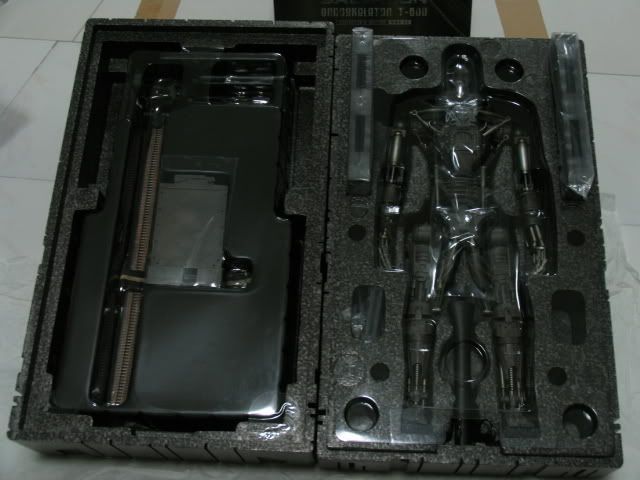 Various parts removed.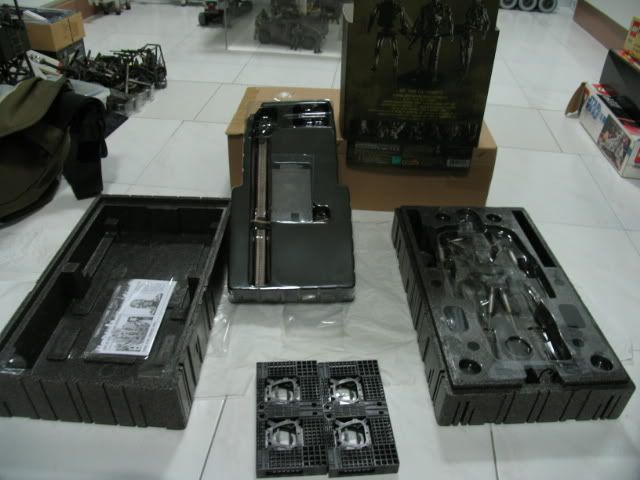 Here, the instructional leaflet is packed with the Gatling Gun. The Base and the T-600 on the other side.
A closer look at the T-600 still in packaging...
Arise... Arise...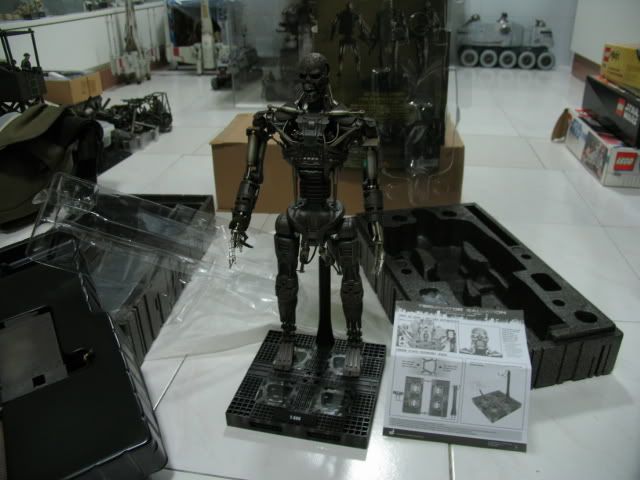 Booting up... Where's my weapon?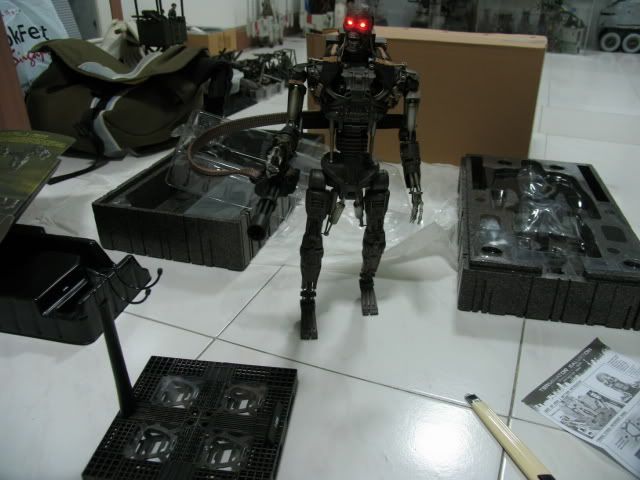 4 views of the product....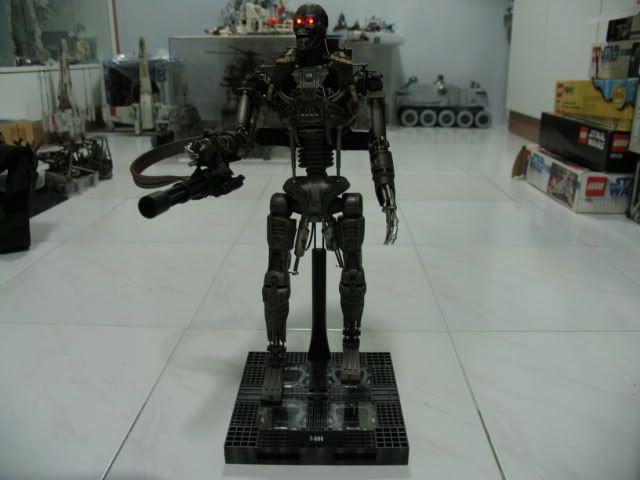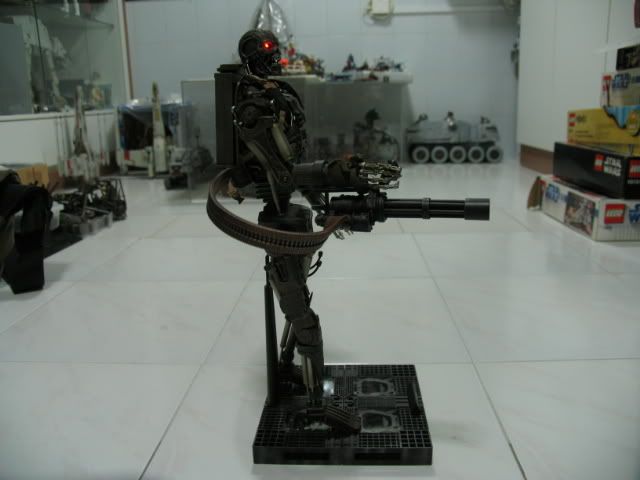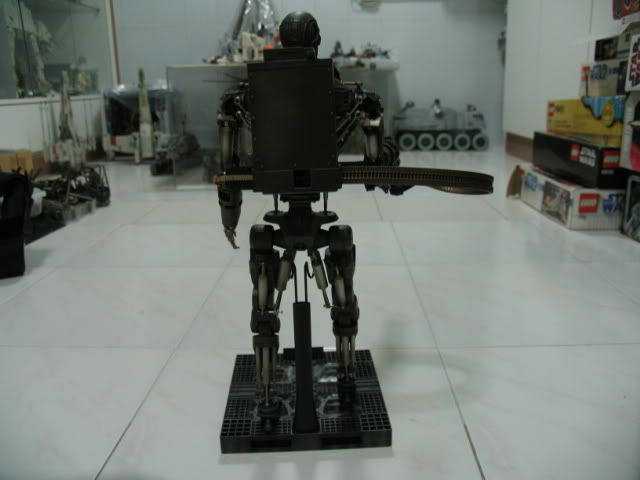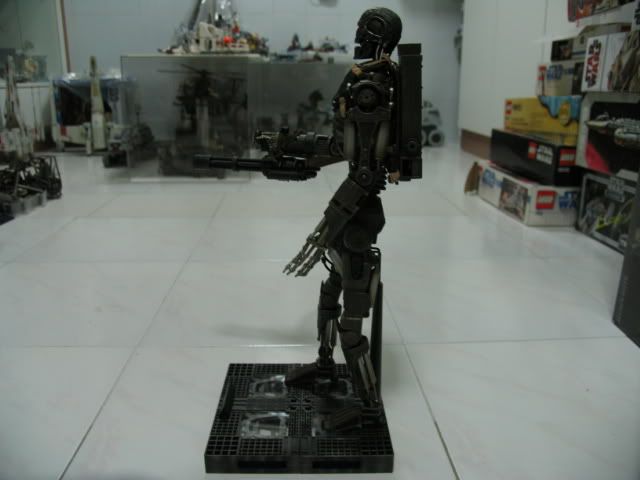 Check out the gun...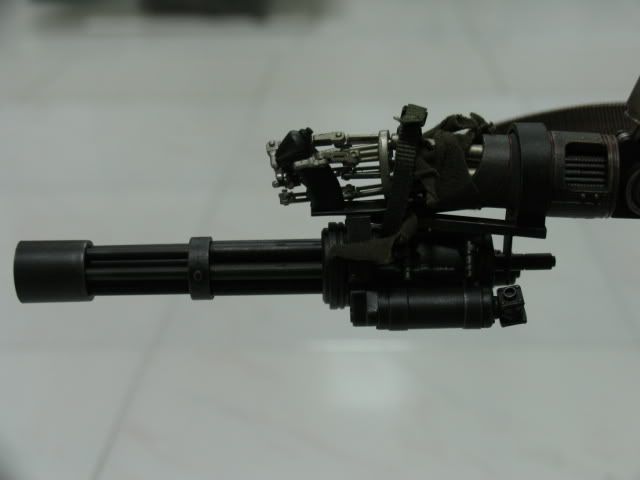 And the details on the head...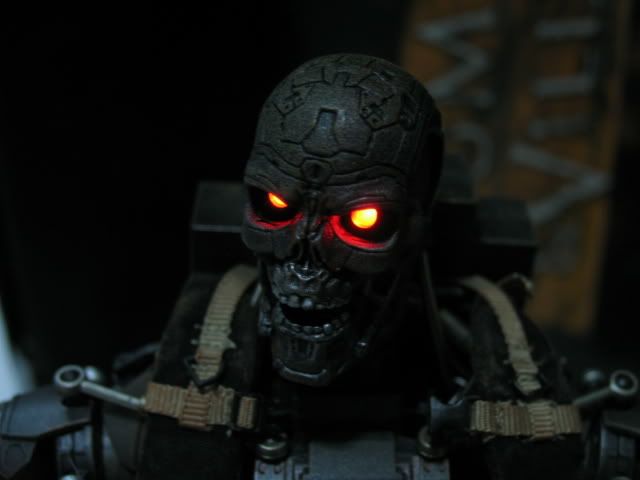 And the hand...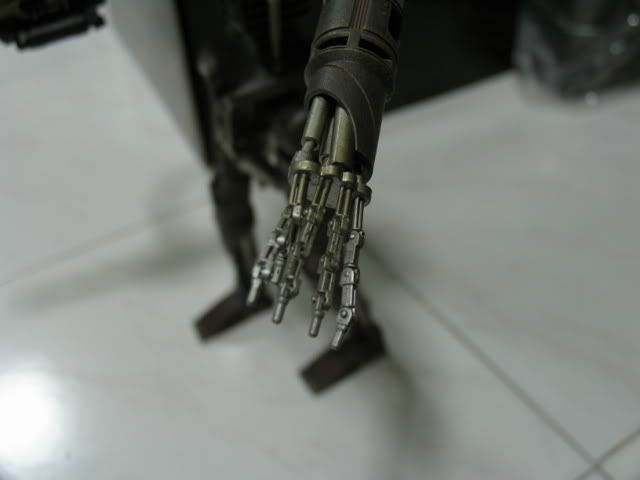 A comparison...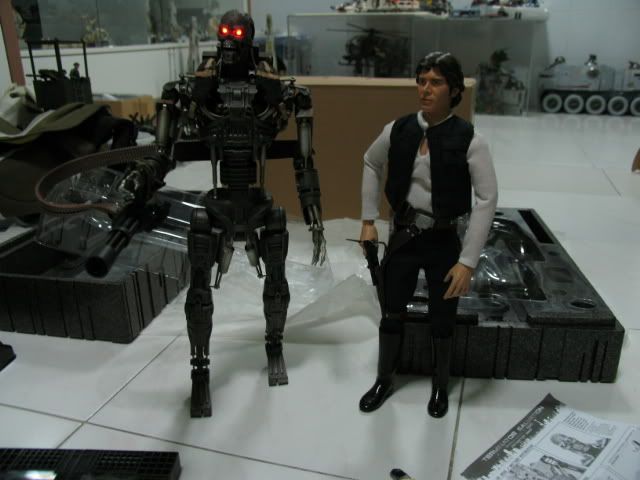 Well... all I can say is that am speechless... It's worth every cent I paid for. Just for the details, working pistons, springs, excellent paintwork, 'OMG' weathering effects... Oh man, you are spoiling me, HOT TOYS®.
Not to mention as well... firm joints, and able to hold it's own weight without a stand... I really hadn't had so much saliva dripping on the floor and nearly on the toy, ever since Mcfarlene's Matrix APU.
Before I end off... here's Hot Toys® link to the product page ->
http://www.hottoys.com.hk/index.php?tar ... uct_id=420
Thanks for reading.