I understand some people may be interested in joining
The Rebel Legion
, the sister group of
501st Legion
.

Below will be some infos on how you can do so, and some of the critias for approval for some of the popular costumes (
or rather those that I had seen Singapore Fans wearing
).
Click Here For Full List of Costume Standard aka Accuracy Guide:
*REBEL LEGION COSTUME STANDARDS*
GUIDE ON HOW TO JOIN THE REBEL LEGION
1. Get your Rebel Legion-Related Costumes Ready.
If you need any assistances to make your Costume/Armor more accurate to fulfil the Rebel Legion Costumes Standards, do contact any of us or post here in this Forum.
2. Get some photographs of you in your costume taken.
Recommended to be Full-Body Shots, Front & Back, and clearly showing as much details as possible. More photos showing the details on your costume is also recommended.
Will be great if you can post some of your photos online too, whether on your Online Domain or Photo Album like
Photobucket
.
3. Go to
http://www.rebellegion.com/forum/profil ... e=register
to read up how to become a member, and sign up here
http://www.rebellegion.com/forum/profil ... e=register
to register yourself as a
Forum Member first
and followed by the
Full Rebel Legion Membership
.
4. Wait to be contacted again and your application approved.

Good luck!

Some Tips
If you are a new member, do the following:

- select "Join the Rebellion" at the top of the page
- select Full Membership to submit your costume
- select the costume you are submitting - PLEASE only one costume per application
- fill out the appropriate form; if you include a picture link it will make the application process go faster than if you e-mail your photos


Here are few Do's and Don'ts about pictures:

Do

* submit a picture with just you in the photo
* include multiple pictures (front/back)
* take head-to-toe shots to show all your costume
* submit high-resolution pictures
* shoot your photo against a solid-colored background
* try to upload your pictures to a photo hosting site (Photobucket, Fotki) so you can include them with the application


Don't

* use a picture with a lot of stuff going on in the background (convention, event, etc)
* use pictures that only show part of your costume (unless it's in addition to the head-to-toe shots)
* submit a picture with your convention badge on
* submit blurry, hard-to-see, low-resolution pictures
Our Current Rebel Legion Members
Jedi Knight Si-Addien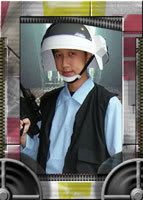 Sergeant Dan Hanzo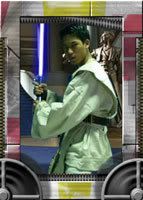 Jedi Master Sas-Ejiid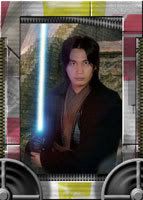 Jedi Master Anakin Skywalker
So Who Is Next To Join The List?