Following on from the past few posts above, I think you guys will want to read this

viewtopic.php?p=31494#31494
---
Red_5 wrote:lol, those heels on the slave outfit......are they the ones that Leia actually wears? hehe
Haahaaa....no lah.

She wear Suede-Like Boots.
http://i68.photobucket.com/albums/i31/c ... G_1323.jpg
Servant of Lord Poseidon & Lady Athena

---
Posts: 1597
Joined: Sun Jun 25, 2006 10:55 pm
Location: roaming around Fiorina 'Fury' 161 - lookin for inmates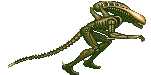 ---
So who want to next take it up? Must have the body and skin for it har.

Servant of Lord Poseidon & Lady Athena

---