Ok, more like TK in PT kit.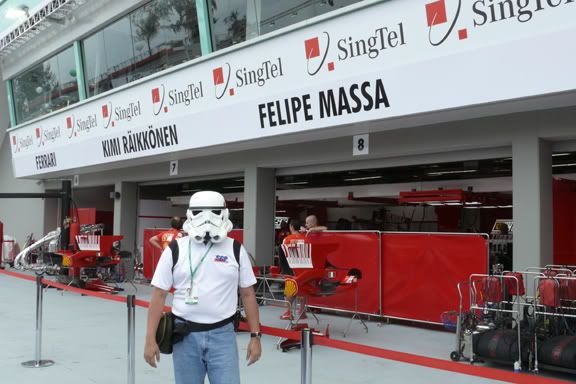 Paul Khoo

Site Administrator
---
---
A Fanatic spotted hehe.......nice shot!
"The Darkside of the force is a pathway to many abilities that some consider to be unnatural.....is it possible to learn those powers? YES, Not from a Jedi..."
---
---
That's because I'm one of the race officials for the GP. I'm part of the scrutineering team and work in the FIA garages weighing and checking the cars and drivers, making sure they conform to the FIA rules.
Paul Khoo

Site Administrator
---