.... And guess who was in who's mouldy rotting costume?
It rained that day so I didn't suffer that much... Muahaahahaha.... and even felt cold and sneezed in the LT.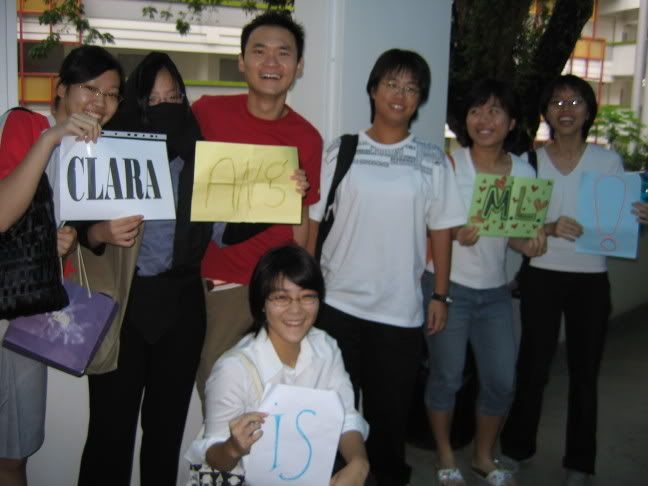 Can't really see me due to the papers we are holding up. But at that time costume hadn't disintegrated yet.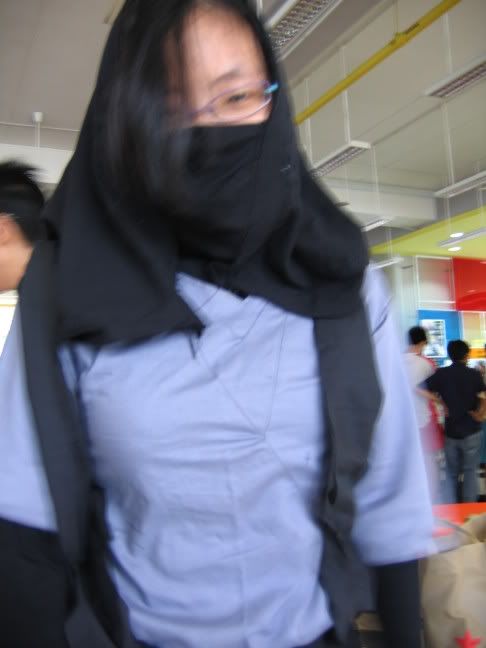 Start of disintegration. The overlayers have started to look like suspenders -- kept on falling off, an I was running around trying to find all the teachers.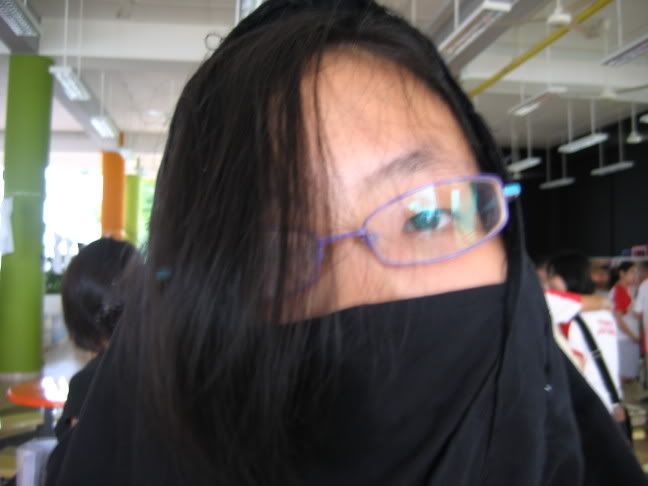 BLEURGH. Disintegrated. NOt going to let you see it anymore.. Muahaaaahhaha.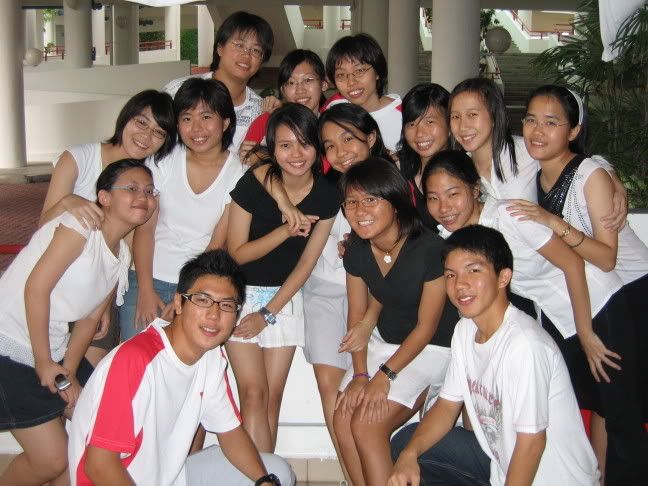 Hah. Bet you cant tell who I am!!!!
Some teacher dressed up as Mr Incredible, slacks and all and won the 50 bucks I was late ue to the rain and didn't take part hahaah. But just wore for fun. Got weird looks the whole day.