Paul K wrote:Who is up to do Luke. We have an Anakin but no son yet.
err....will there be one???
TD/SL-5125 501st SIN Garrison
MEPD Deployed/327th Star Corps
Let me see your identification...
---
---
In Singapore?

I know we kinda have a Luke but he's yet to actually purchase his own ROTJ Luke Costume.

As for Anakin, the last time I counted of those within the costuming circle, we have 3 and outside, there will be more.

---
Posts: 421
Joined: Mon May 30, 2005 10:23 am
There was a ROTJ LUke at the SSC.... he tailored the black suit. Had the saber too.

Now let me just look for that pic..... he was in a few of those posted up for the Apr 2 event.
---
---
---
Posts: 397
Joined: Fri Oct 14, 2005 1:10 am
Location: 501st MALAYSIA - BRUNEI Outpost
Contact:
Sith Lord "Kalkamel" Vader is gracious enough to provide some update pics of him in MySciFiFan forums, where I'm proud to share it here at www.StarWars.sg forums for all to see...

A Pic of
SL 2320
, before the green backgroud is digitally morphed to become his Super Star Destroyer, The EXECUTOR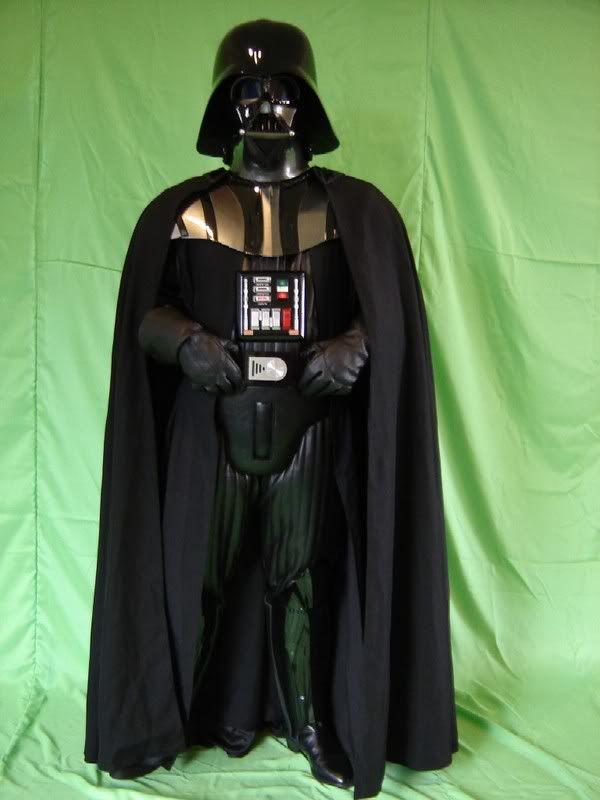 Red blade lightsaber drawn to CUT and QUARTER his Jedi opponent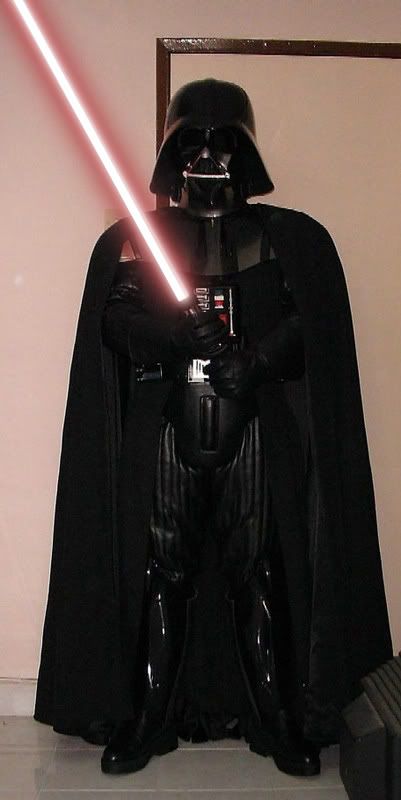 SL 2320 will be trooping with the
501st MALAYSIA-BRUNEI OUTPOST
in this forthcoming
Halloween 2006 Event
as shown in this ad here :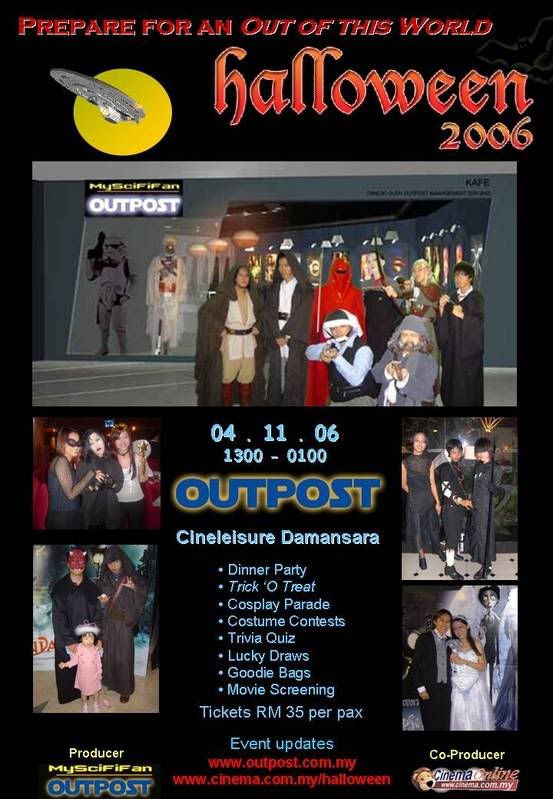 TR/DZ/TK/TS 2870
Outpost Founding Member and CO Emeritus

---
Posts: 397
Joined: Fri Oct 14, 2005 1:10 am
Location: 501st MALAYSIA - BRUNEI Outpost
Contact:
In addition to having an Official Logo for the the Logo of the
501st Malaysia-Brunei Outpost
that was officially approved on 4 February 2007, our slowly but sure growing our Outpost has gained our 2nd Dark Lord of the Sith.

I present to you,
SL 4411
, who goes by VaderArjay at MySciFiFan forums :




who came down to together with the

MySciFiFan STAR WARS Costumed Contingent

to Troop with some of the GREAT www.starwars.sg and Fan Force Singapore Star Wars costumers in conjuction with the

Art of STAR WARS Exhibition

back on

11

to

12 December 2005

.



Here is

SL 4411

before he upgraded his Darth Vader's Helmet and Chest Armor :




TR/DZ/TK/TS 2870
Outpost Founding Member and CO Emeritus

---