A long time ago... in a galaxy far away......
I hadn't even heard of the word "costume' before.....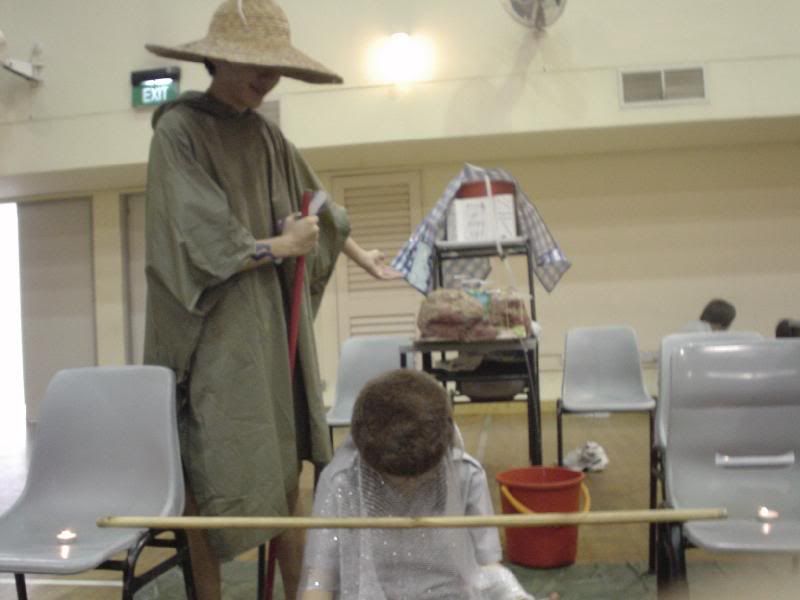 Was a sch presentation. And was trying for a weird mongolian look. I'm the one sitting down.

Just rediscovered the pic.

The other person's also a star wars fan.

THe one who got 83 on the reaction button game at SSC. Always very suay end up with him for project.

And all of them end up very weird like this one.