in lieu with the imperial celebrating empire labourfree holiday for the successful execution of operation candleblow, troopers were given order 0105

to proceed for a reward floating holiday and step down from their battlestation for now..
home sweet home

, first thing for sure was to clean and repair the armour and soft laundry that have suffered the cruelsome battlescene of dirt, extreme heat and alien species at planet
THE EDEN
. Our cleanfreak habits are the results of being nutured, trained and live in the clean room clone environment of kaminos.
Helmets and weapons are personalized issued troops items thus is the responsibility of every troopers to take good care of it including proper storage.

However don; ask me why bikey weapon and helmet are here too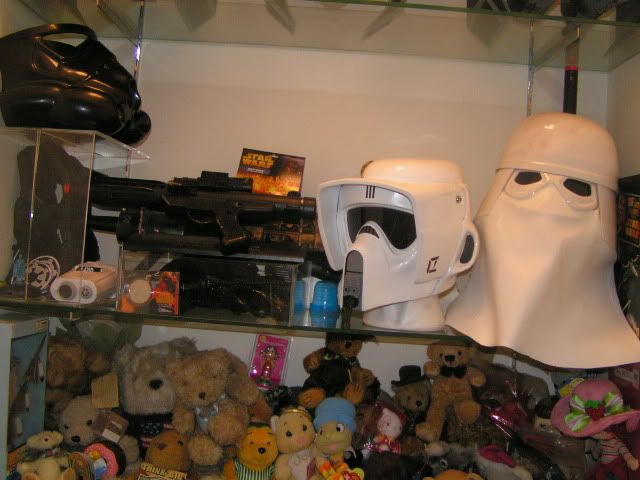 There are no advance method to do the laundry and the nature law of physics still applies ,,,only hanging garments and armour will ensure dryness which I took advantage of dry tatooine weather and

we learnt this technique quick because lesson learnt in the forever raining conditions in stilt-cities of kaminos.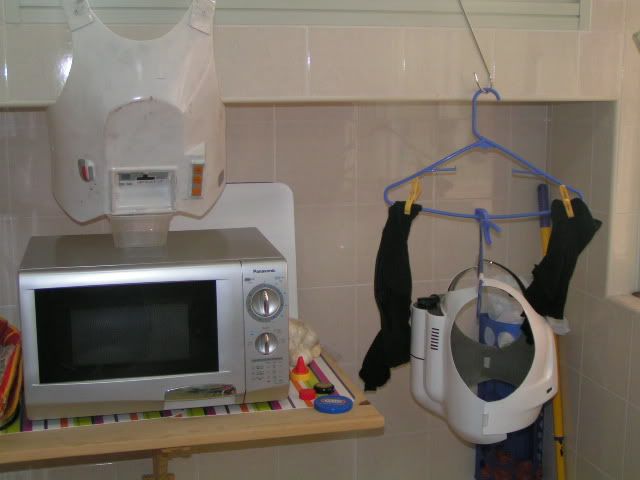 As my partner bikey has to celebrate birthday for his

mini bikey offspring, i did him the favor to clean up the armour and do some repair work for him...just can; understand that they are hiding most of the time why are there still so much damage

..hmm
I did mine next...hmm

glad that not much damage is done and especially cooling backpack has not suffered a single blast..thank lord vader
for the favour and force.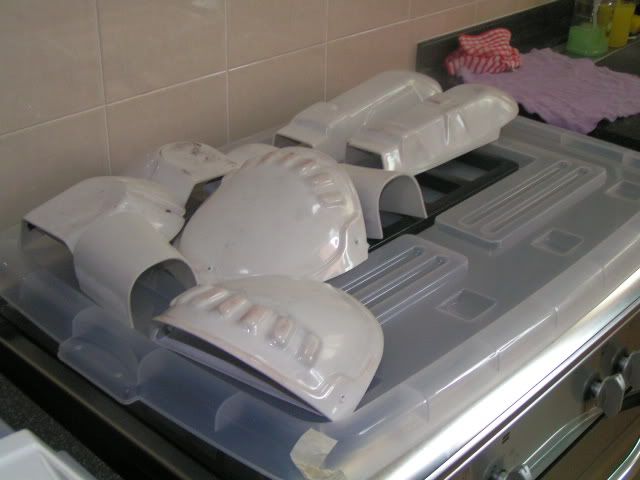 The boots too need some washup and again can u spot difference between life of a bikerscout
verses a snowtroopers
by seeing boots


Ah answer
: the bikey are always on the bike lah...we are ground force and can only be on foot ..
pai miah peng
( o this is a Mando'a, the language of the Mandalorians - thks to Father Jango )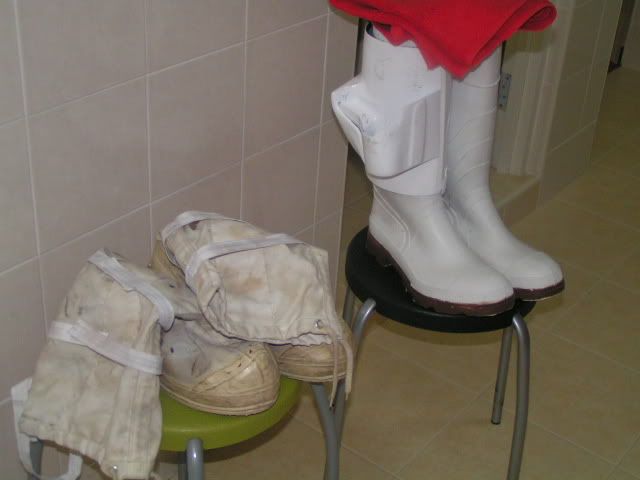 Personally though we are bred 3 times faster than human and know my lifespan is short, i really hope to spend christmas again on Hoth...but time for some thorough washings...makes me sad when i look at my socks

...hmm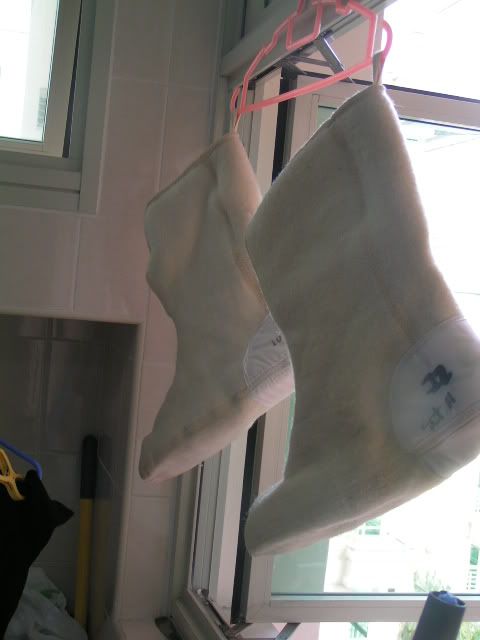 I discovered a horrifying truth


...my wife snowwhite - ( snowtrooper's spouses have all the same 501st ID TSW(
trooper snowwhite
) have just put my duster into washing machines

and turn my camouflage protective dirt coat into white doctor coat...

See the difference before and after

Nevertheless, for the credit that TSW has been fully supporting as logistics officer in operation candleblow ...i have decided to forgive her..
To all that's it folks - Happy holiday to all