At last it gives me great pleasure to start off this thread to share with everyone the project (apart from some of you guys in the 501st Singapore Garrison

) that I've been working on since mid 2006.

In a few days time, to be EXACT this coming Saturday,
October 6
for the 501st Legion Asia Celebration in Taiwan I'll be appearing exactly like the Snowtrooper Commander who received the Go-Ahead from General Veers in
THE EMPIRE STRIKES BACK
to deploy the 501st Legion's
Blizzard Force
Snowtroopers during the climatic Battle of Hoth..




The costume prop of the Snowtrooper Commander or Snowcommander in short, is
distinctively different
as seen in this pic below :




..from the regular Snowtrooper Infantryman as seen here with Lord Vader himself :-X during the
Blizzard Force
's efficient invasion of the Rebel Alliance's Echo Base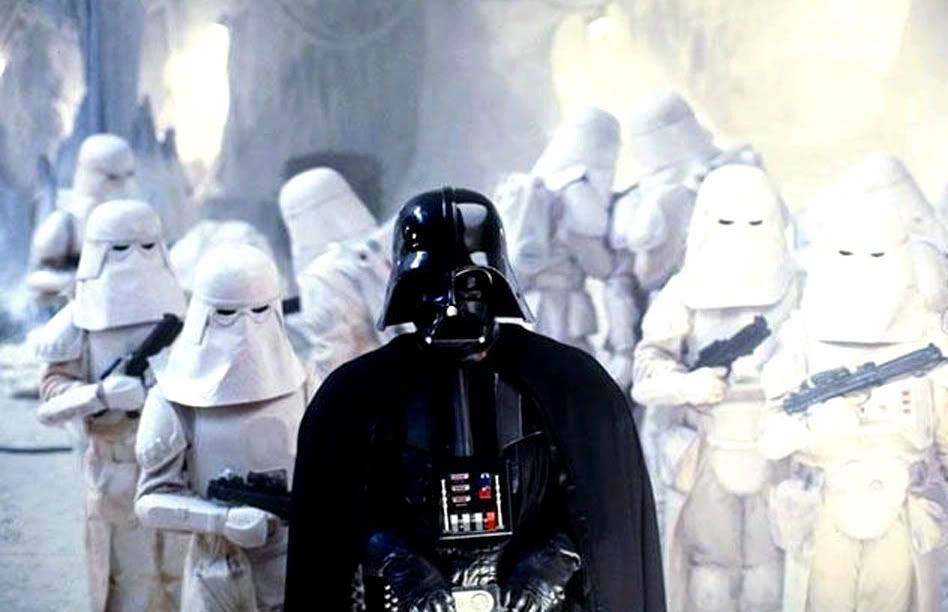 Regular Snowtrooper Infantryman seen manning the E-WEB Laser Cannon in a vain attempt to shoot down the escaping Millenium Falcon..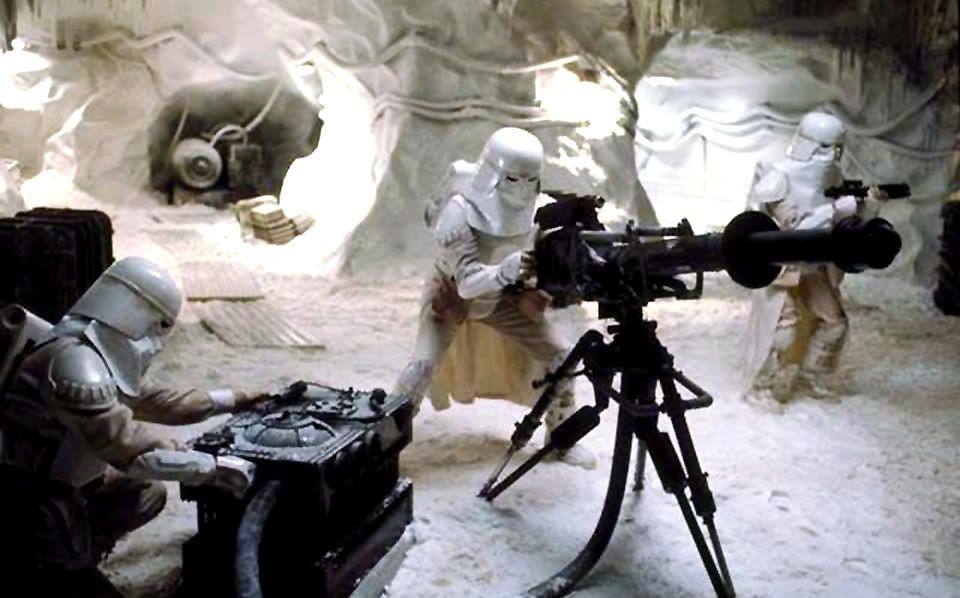 Perfect fit of the
White ABS Plastic
Helmet and Chest Armor on yours truly ;D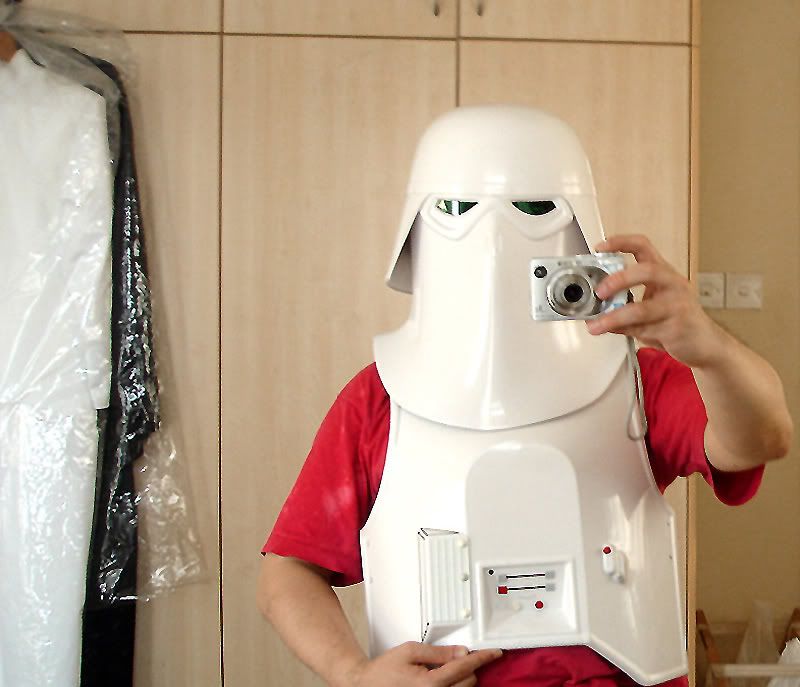 Front View of the Screen Accurate Snowtrooper Commander Helmet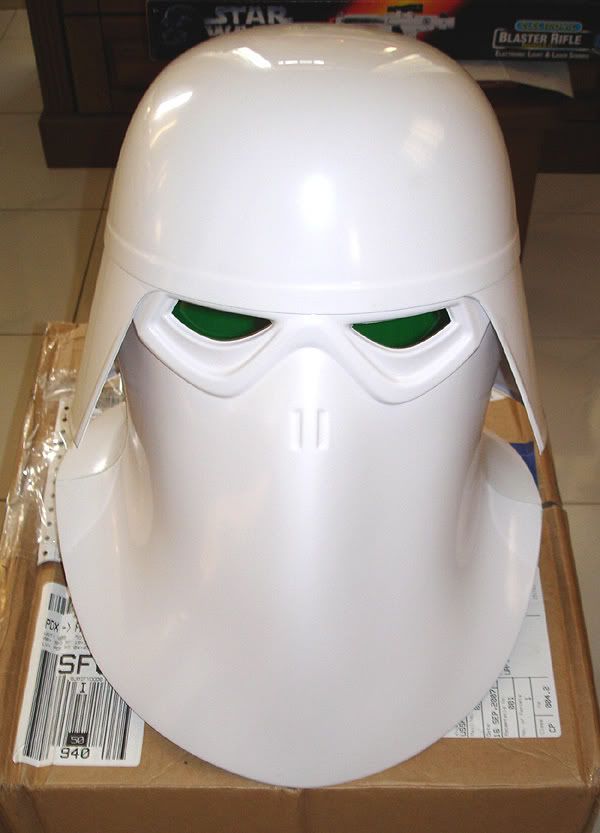 Side View showing the SUPERB Details and Shape of the Snowtrooper Commander Helmet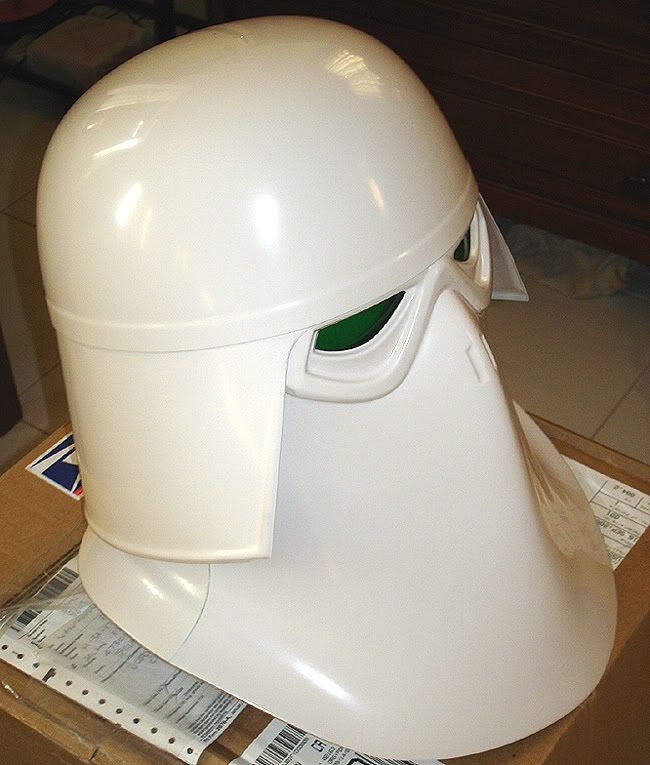 Machine Aluminium Greeblies to be attached to the Left and Right sides of the Snowtrooper Commander Helmet





Snowtrooper Commander Chest Armor - molded in
White ABS Plastic
- complete with details (Imperial Officer Rank Badge have not been attached yet

)





Actual Snowtrooper Commander Chest Armor prop details





Detailed and accurate Snowtrooper Commander Back Armor plate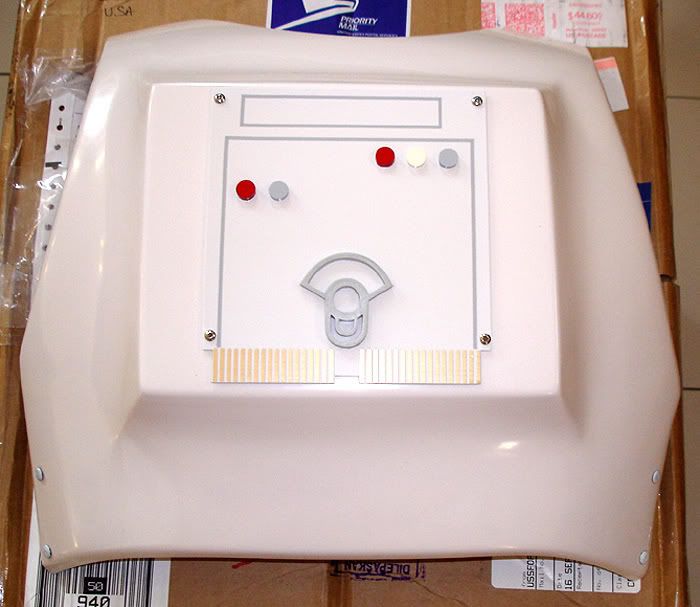 Shoulder Connector Pieces for Torso Armor and Abdomen Armor with "
Metallic Disc
" Greeblie - just like the Real McCoy! ;D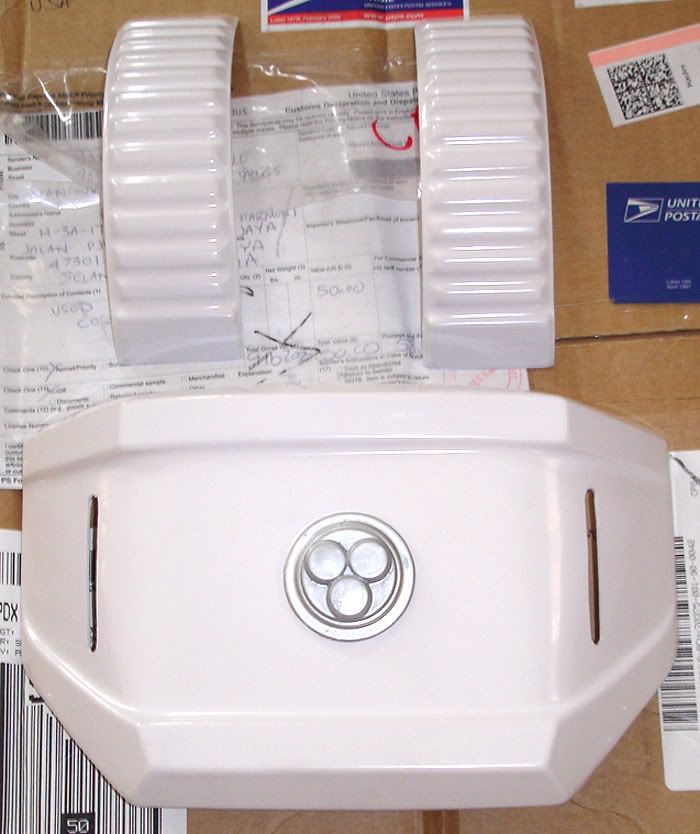 The Real McCoy,
ACTUAL
Snowtrooper Prop - Abdomen Armor with Metallic Disc Greeblie