Hey Fans,
Had more done over the weekend...installed a combination of both snaps and velcro to my armor and vest. The acrylic screen on my chest plate is just taped on temporarily until my chest lights arrive.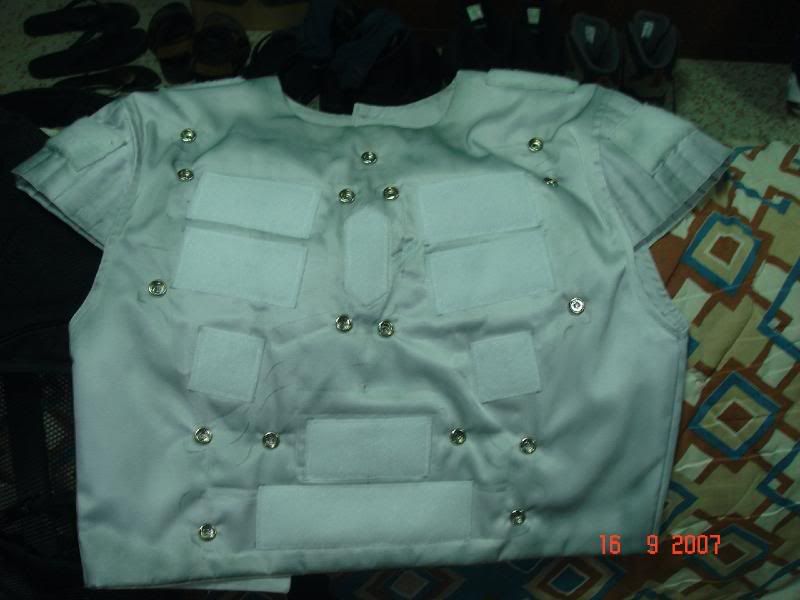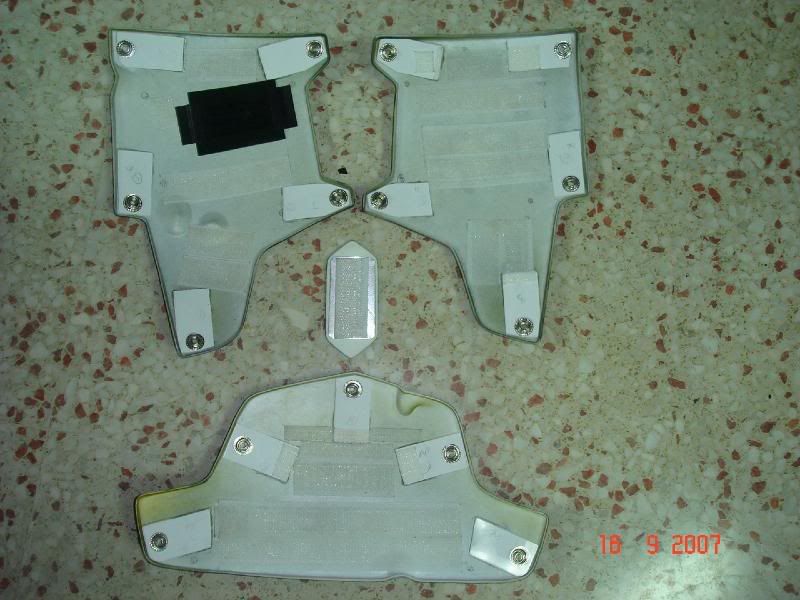 And yes, for you sharp eyed eagles, I'm missing a centre snap...I ran out!

I think I should be investing in shares for snaps and buttons. :rolleyes:
Also did a bit of stitching for my thong...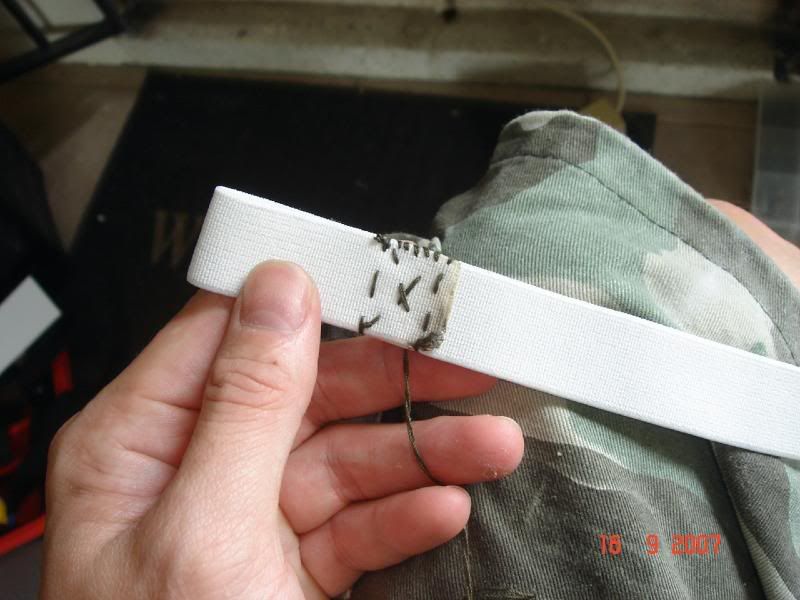 And until my rubber knees arrive, I had my FP styrene ones reinforced with a styrene band at the stress areas and built my strapping on that. Should that styrene band break, I can always replace it...need more velcro though..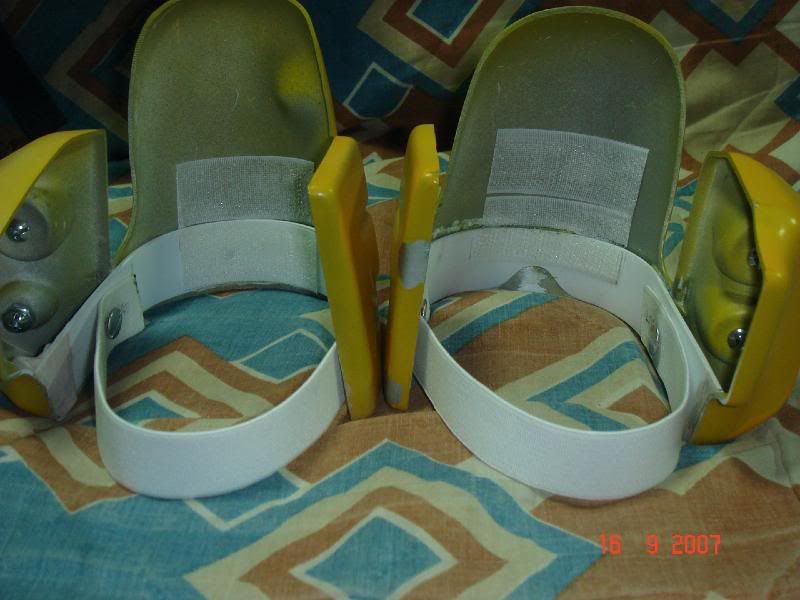 Some test shots of the suit...still abit more work to be done overall; weathering, decal, dullcoating, adjustments etc...especially dirtying up the suit.
For the JP & DIY harness fans, here's what it's suppose to look like if you do it correctly: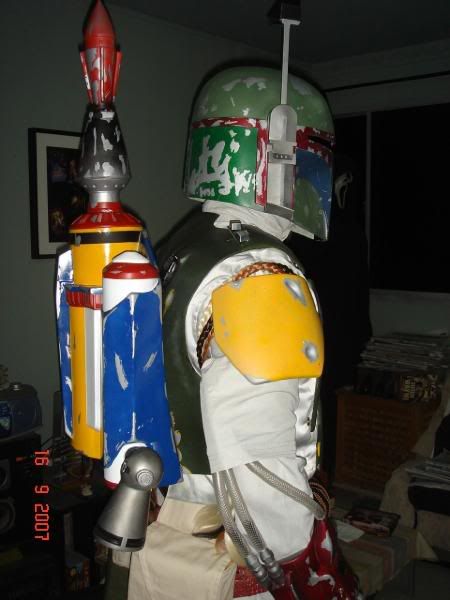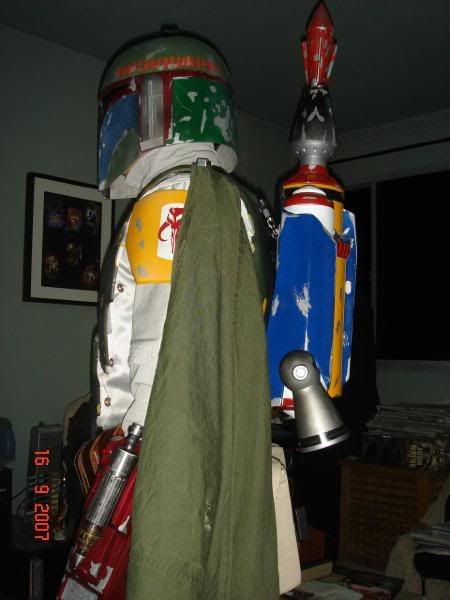 Almost there!
Stay safe,
Tim.