OK, here is exciting news ! We've
FINALLY
got ourselves
another
winner in the starwars.sg FORUM !
OK, first off.... a little history lesson . The first time that we gave out a prize on this forum was on May 19th 2005 , to the
50th person to register
at this forum . Just for registering , that member won an Endor Soldier Action Figure , but sadly , after receiving the gift, he did not participate in this forum again. Tsk tsk

Undaunted, we continued in our efforts to find ourselves another worthy winner, and we looked for the first member to post at least 250 posts .
TONIGHT
, we got ourselves that winner , and that person is none other than
e3lipse
, who right at this point of time, has crossed the 250 post mark with 253 posts since he joined this forum on 26th May 2005 .
253 posts may not seem like a lot of posts, but we at
starwars.s
g feel that
e3lipse
deserves to be rewarded because his posts are always enthusiastic , always informative, and he has obviously tried to add value to this forum by sharing knowledge that he has learned about Star Wars as well as participating actively in the various discussions that we have here on this forum.
Particularly memorable are his homemade fan videos about his
Star Wars Collection
and the
Joy of Star Wars Figures
, plus his hilarious Actiontoons !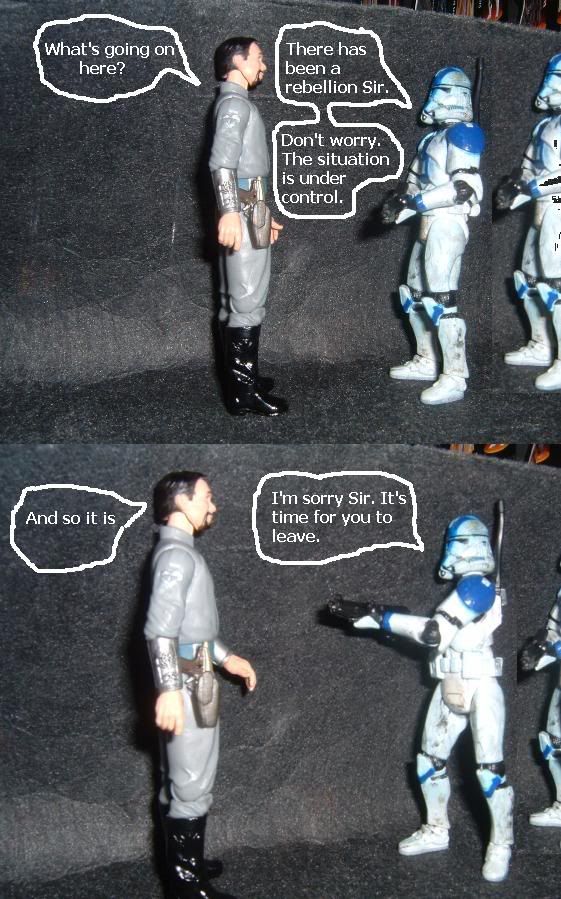 He has also started many new threads to try to liven up the forum , and participates actively in the trading of Star Wars toys on this forum.
So.........
drumroll please
......
e3lipse
, the moderators on this forum feel that as the first person on this forum to cross the 250 post mark ( moderators excluded , of course ) you truly deserve to be the winner of our surprise 250 post forum contest .
OK, so what does he get ?
Earlier today, on the Episode 1 thread when we were talking about that
nostalgic feeling about Episode 1
,
e3lipse
wrote :
well , you may not have been able to afford the EP1 collectibles in 1999, but as your prize for crossing the 250 post mark, we are going to give you a
STAR WARS EPISODE 1: THE PHANTOM MENACE official souvenir magazine, complete with 2 exclusive Chromium widevision trading cards, in mint and sealed condition
, kindly
donated to us by GARAK on behalf of startrek.com.sg
(
MANY THANKS, Garak , and the fantastic fans from www.startrek.com.sg

)
Wait.... that's not all ,
e3lipse
will ALSO be the
FIRST
Star Wars fan in Singapore to receive a
FREE ADMISSION TICKET to the Art of Star Wars Singapore
!
So
CONGRATULATIONS
,
e3lipse
, well done, and we hope you keep posting and supporting this forum .
Enjoy your prizes ! You deserve them !

Signed ,
The starwars.sg FORUM moderators