Part 2 of my small review. Clone Trooper for this round.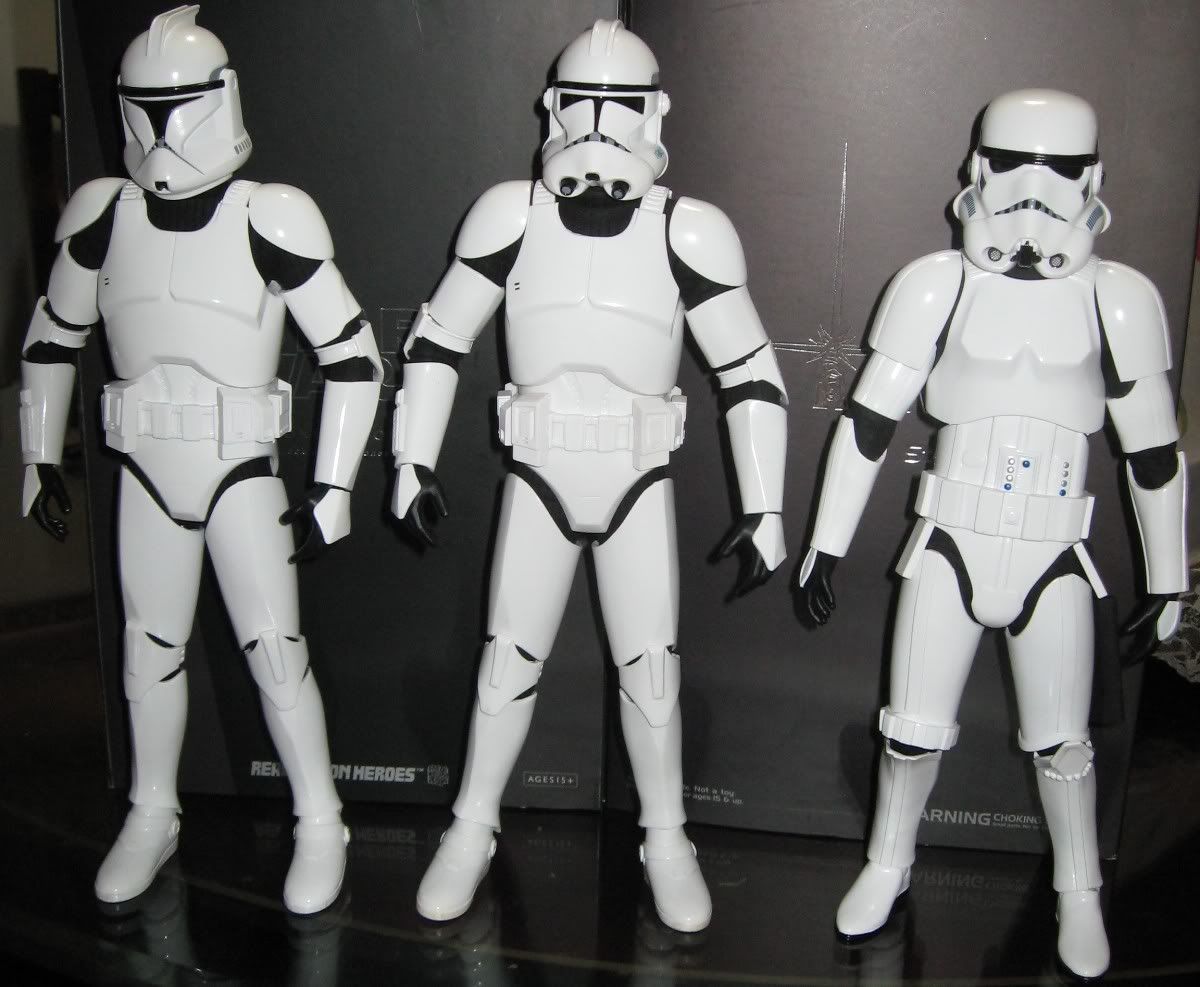 Evolutions of the Clones. Actually, Stormtrooper is released earliest for RAH. You can see he is shorter than his Clone brothers.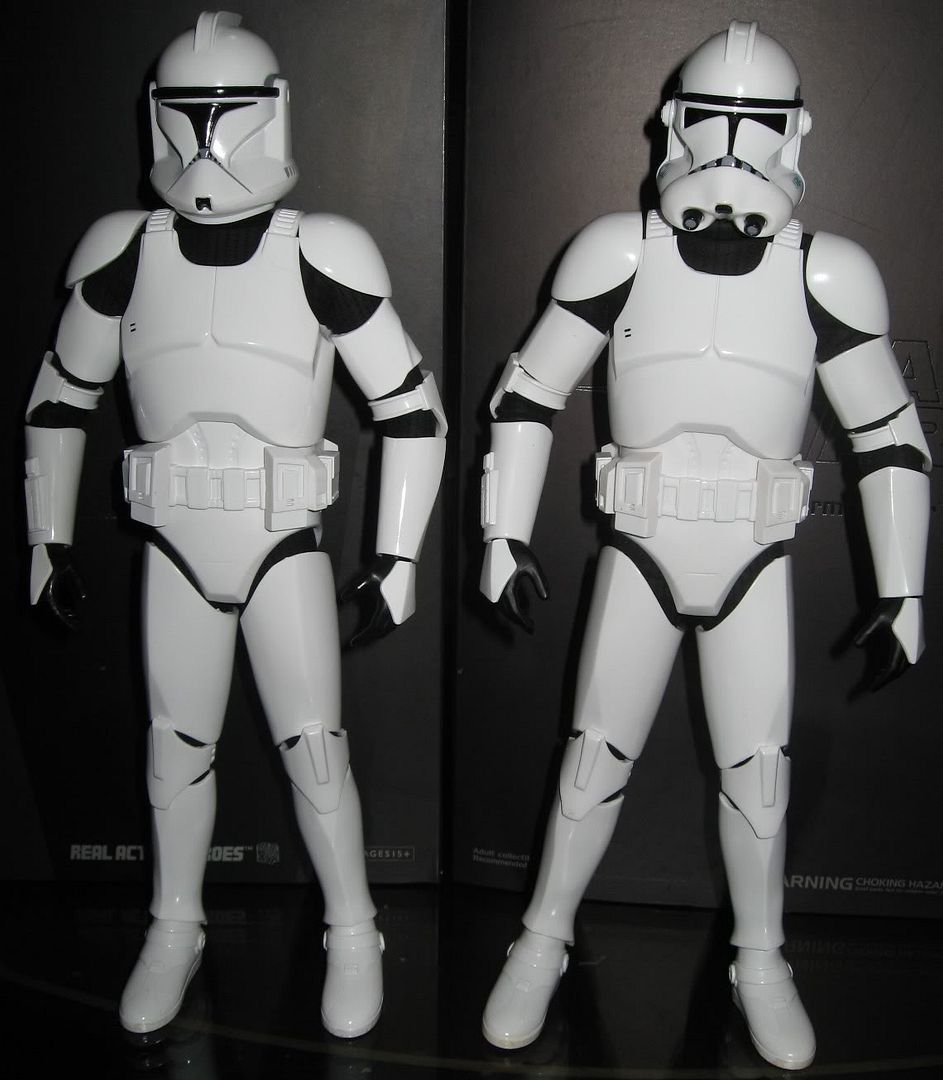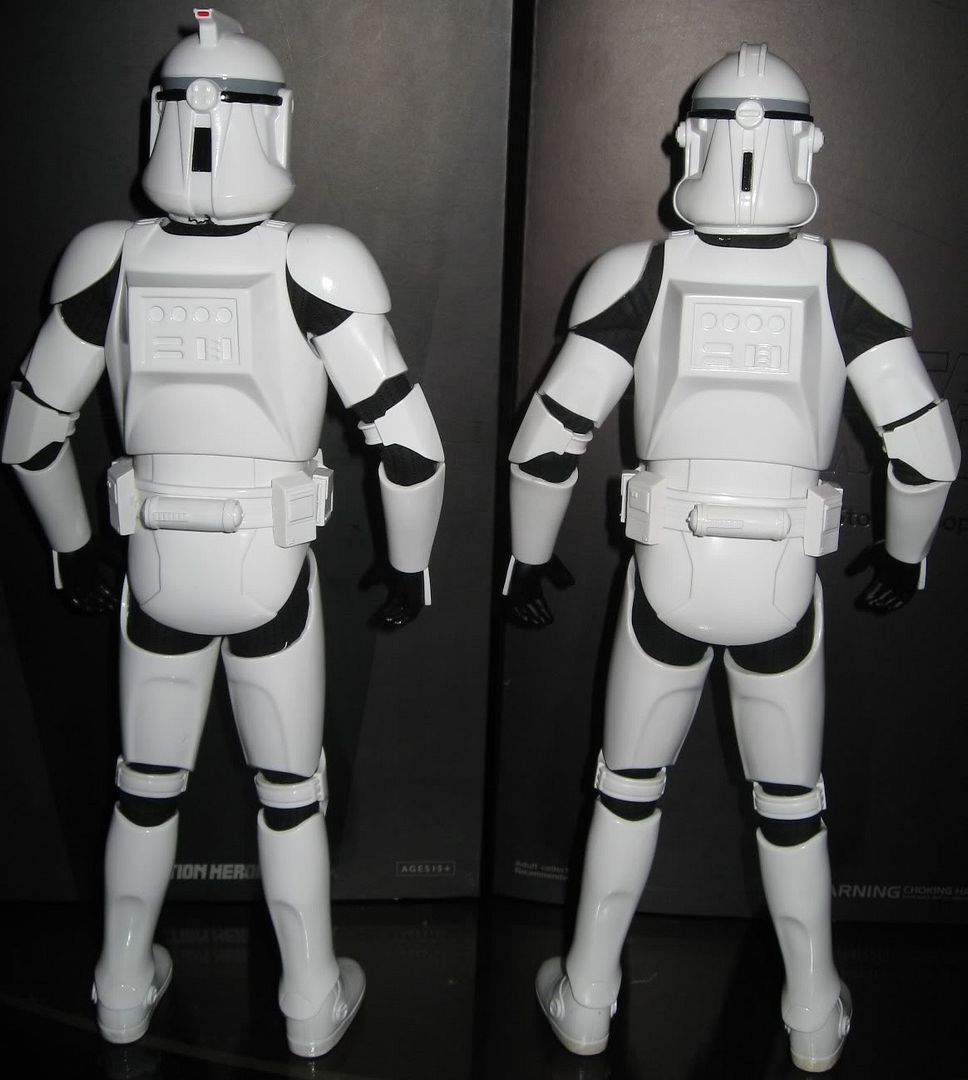 Notice that EP II and EP III Clone had the same body armor?
Medicom Real Action Hero Vs Sideshow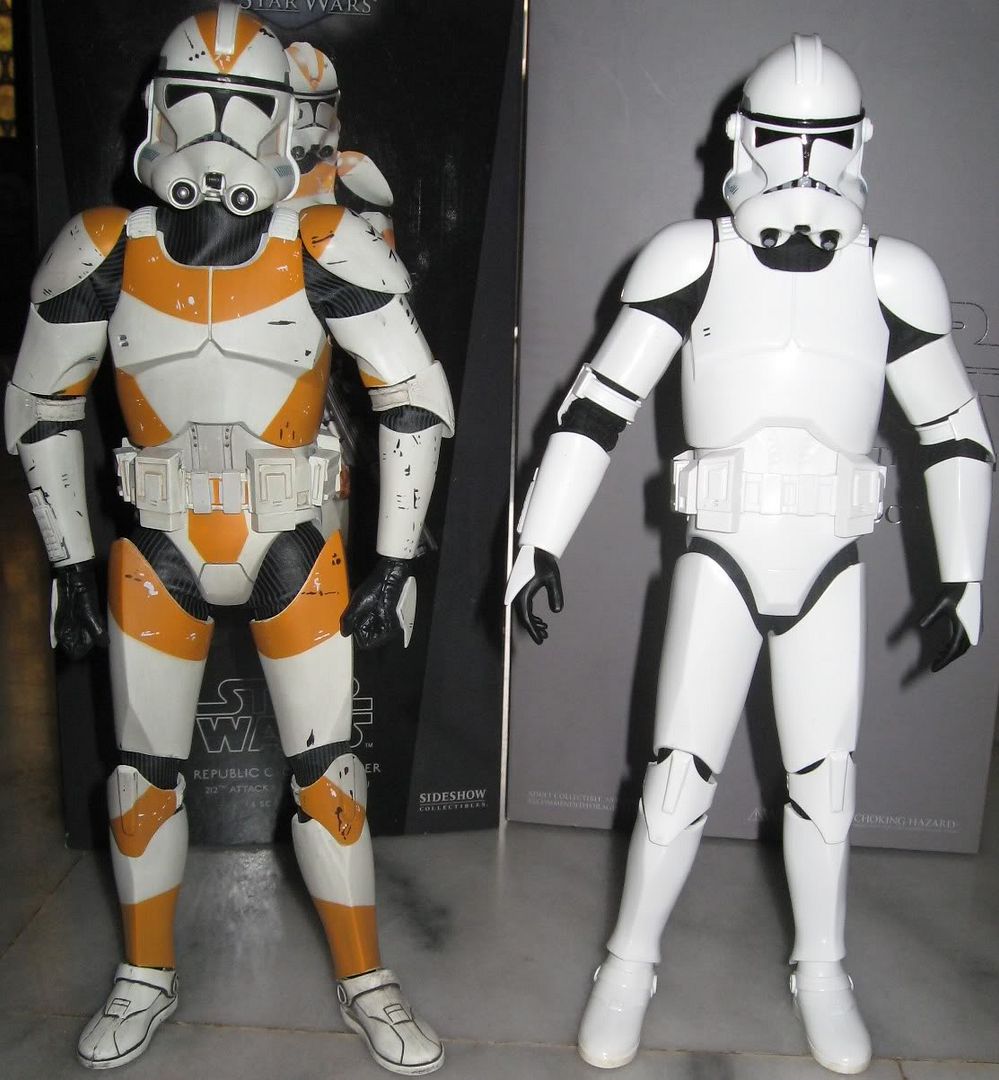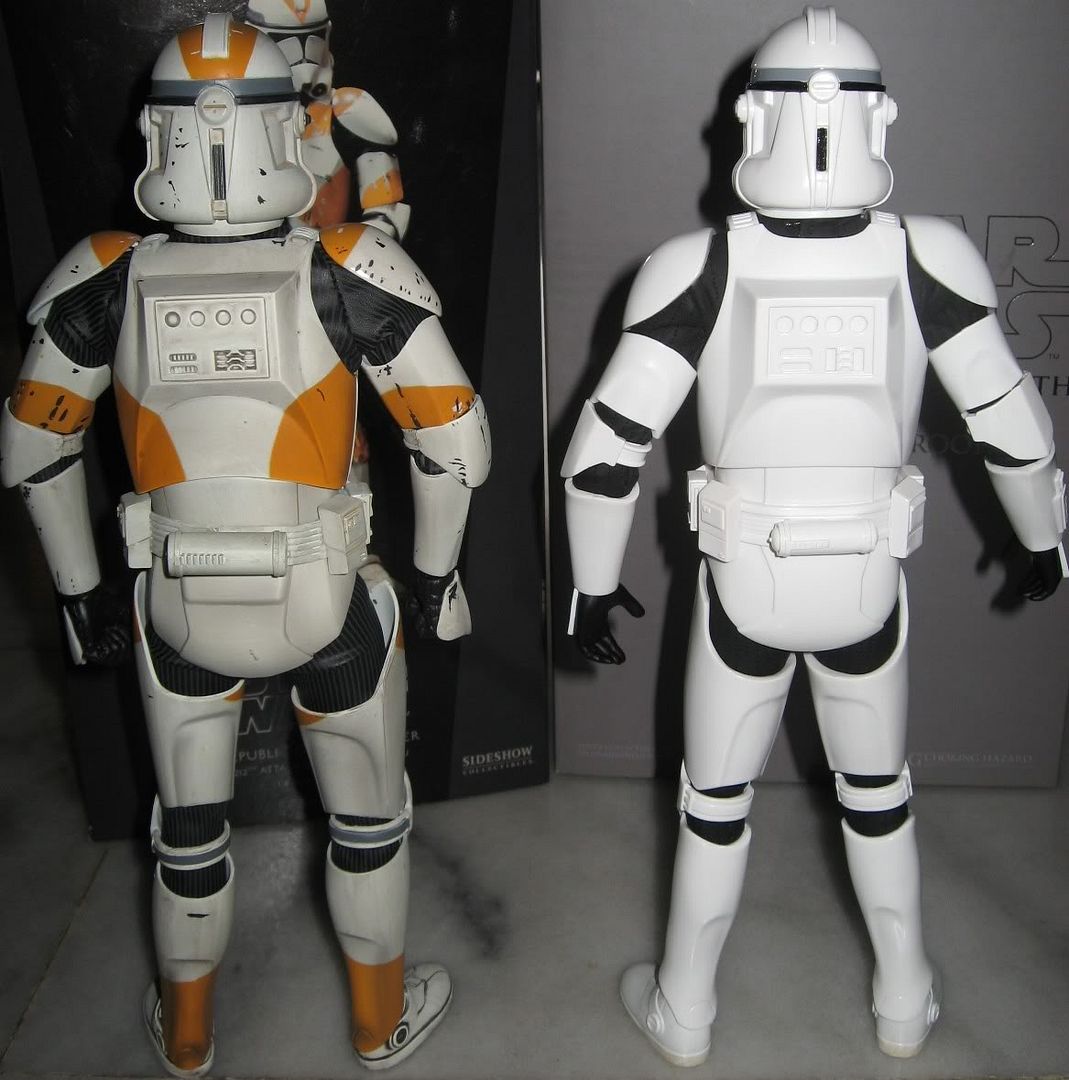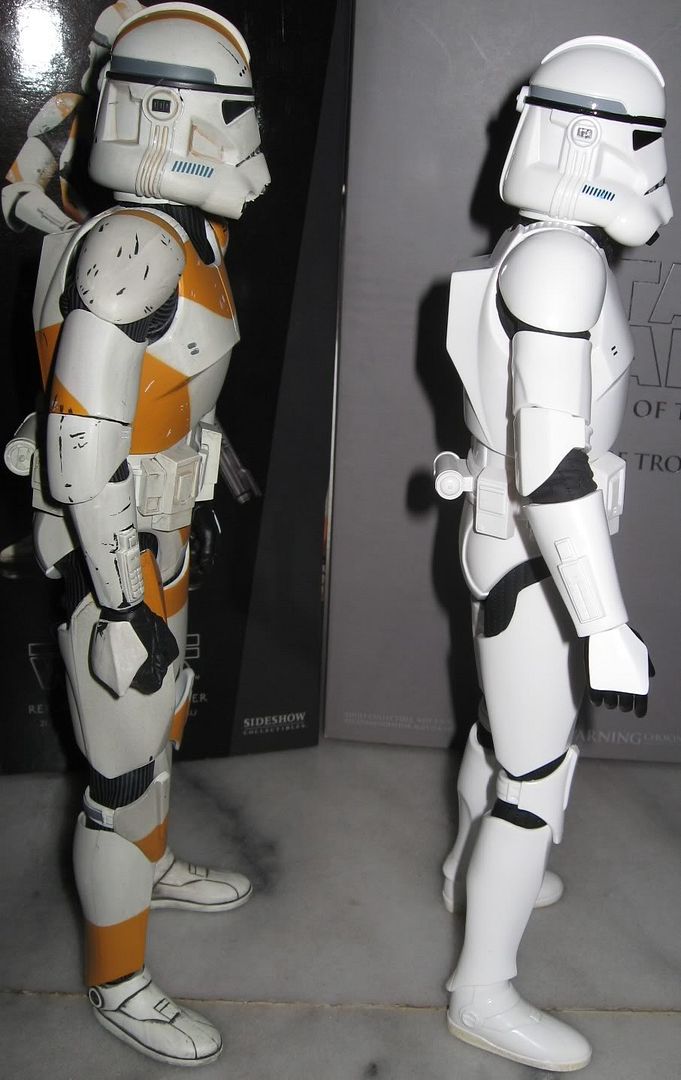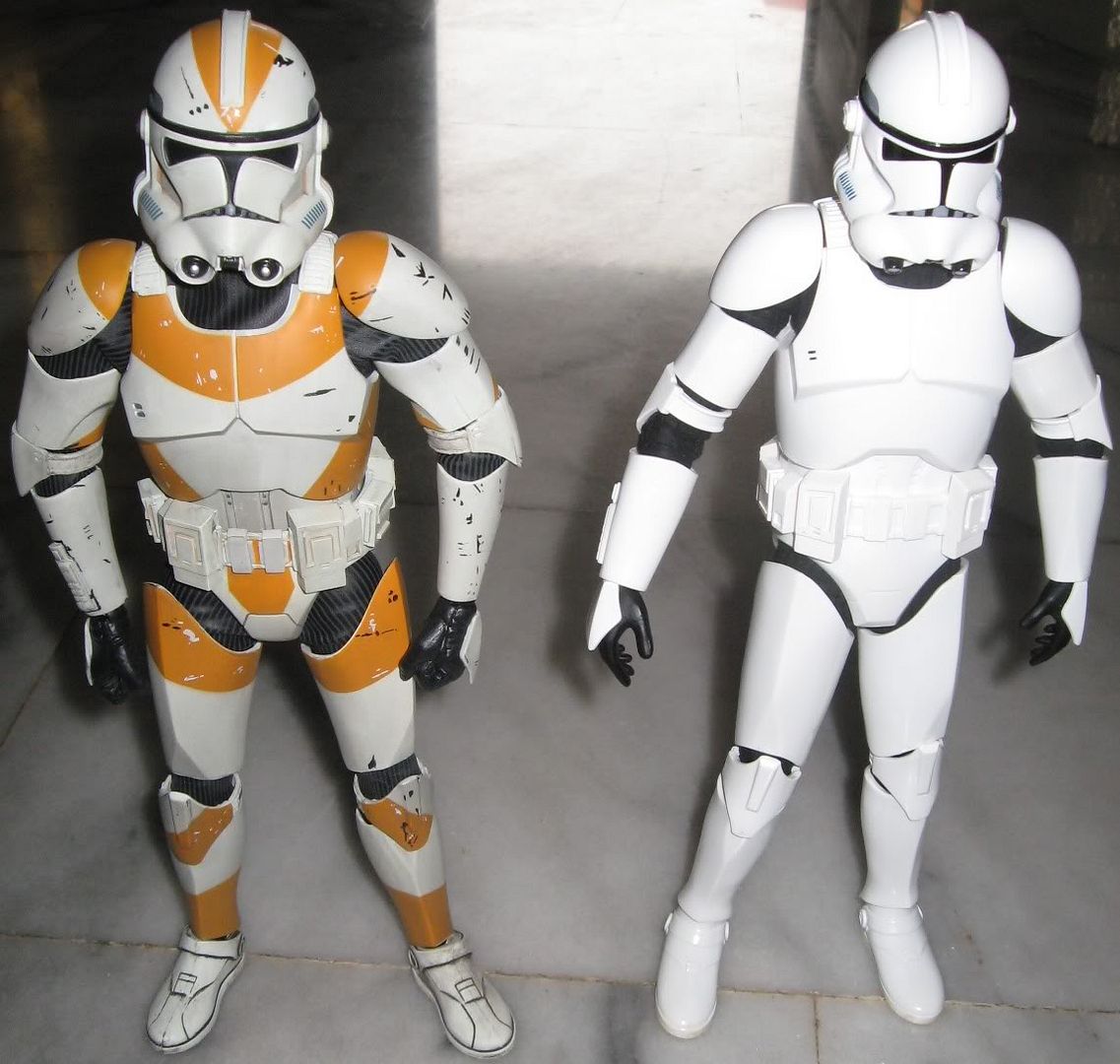 I find Sideshow's paintjob really fantastic. Medicom is quite plain.
Take a look at the Blasters.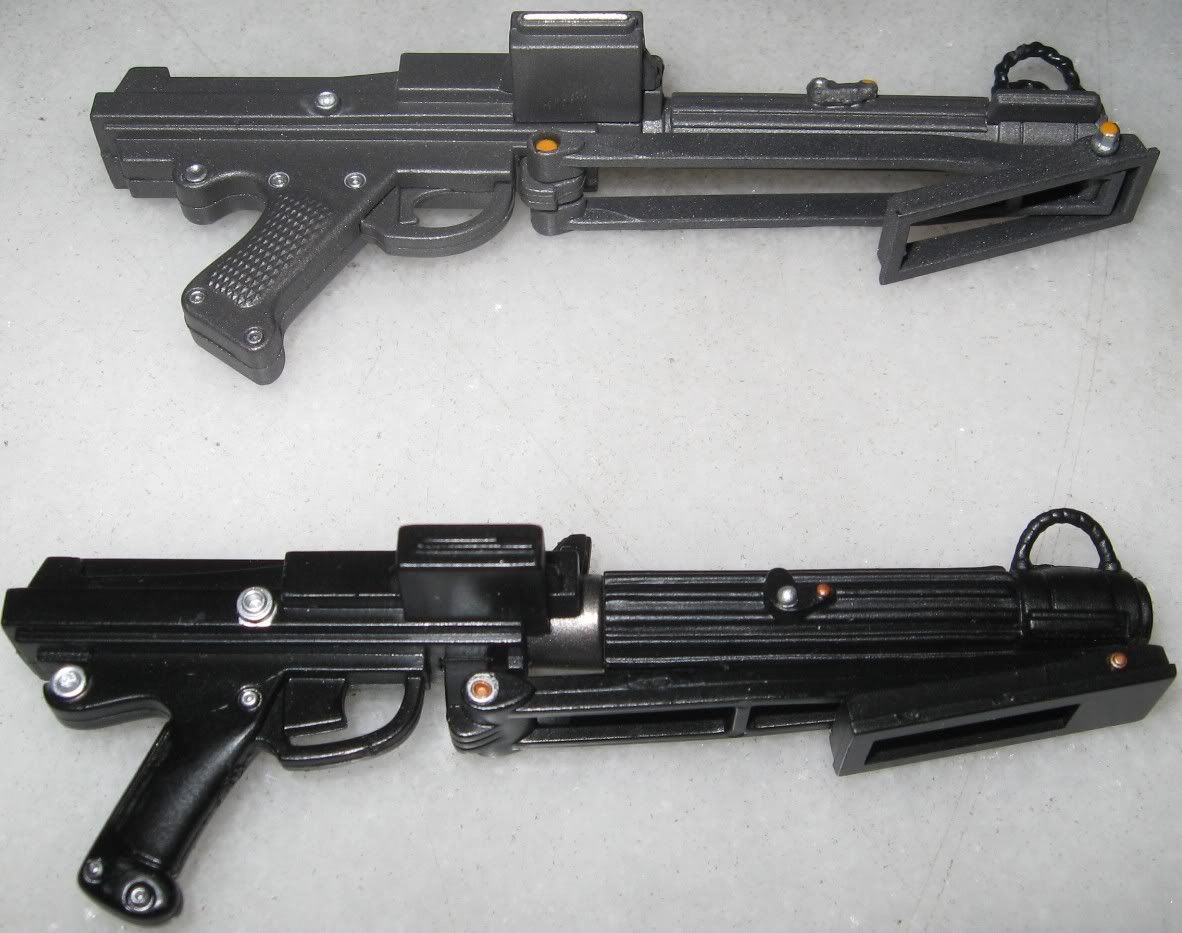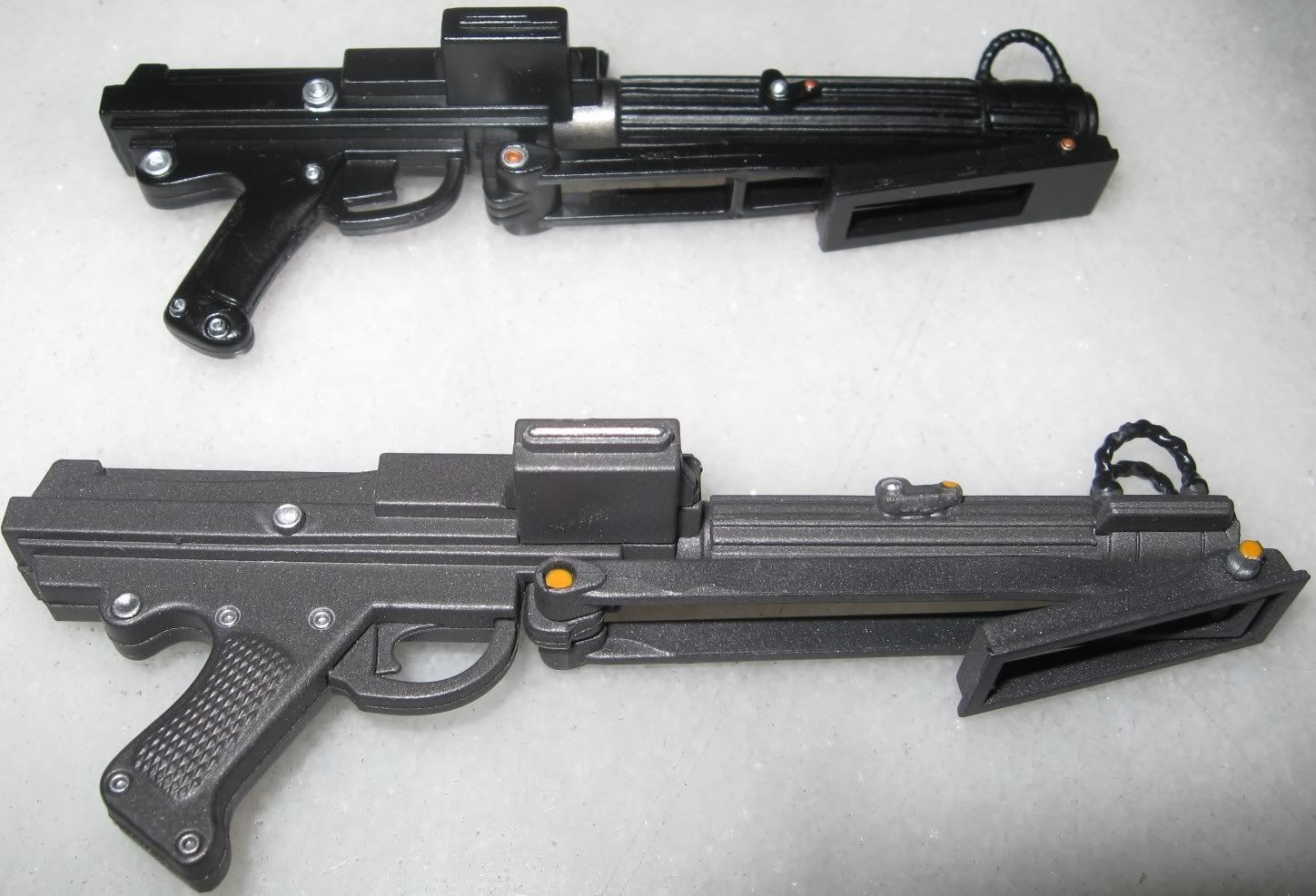 Medicom's blaster is better sculpt this time compared to the earlier Stormtrooper's blaster. But Sideshow's is even better.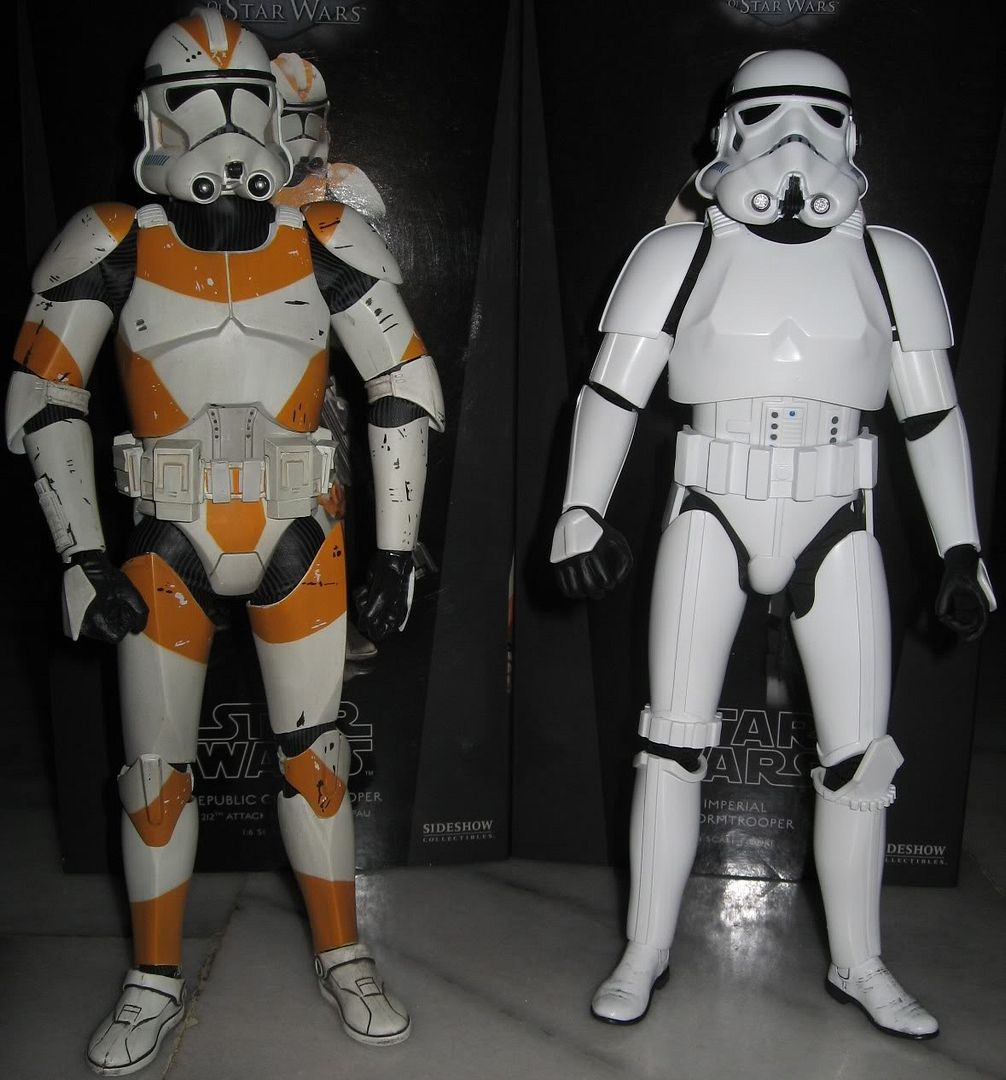 Lastly, photo of Sideshow's Clone Trooper and Stormtrooper.