Had gone frenzy over the past two months. Got myself 4 X 12 inch Stormtrooper. Since I got both the RAH and SS, might as well do a simple review since someone did ask for it some time ago.
Medicom - RAH Boxes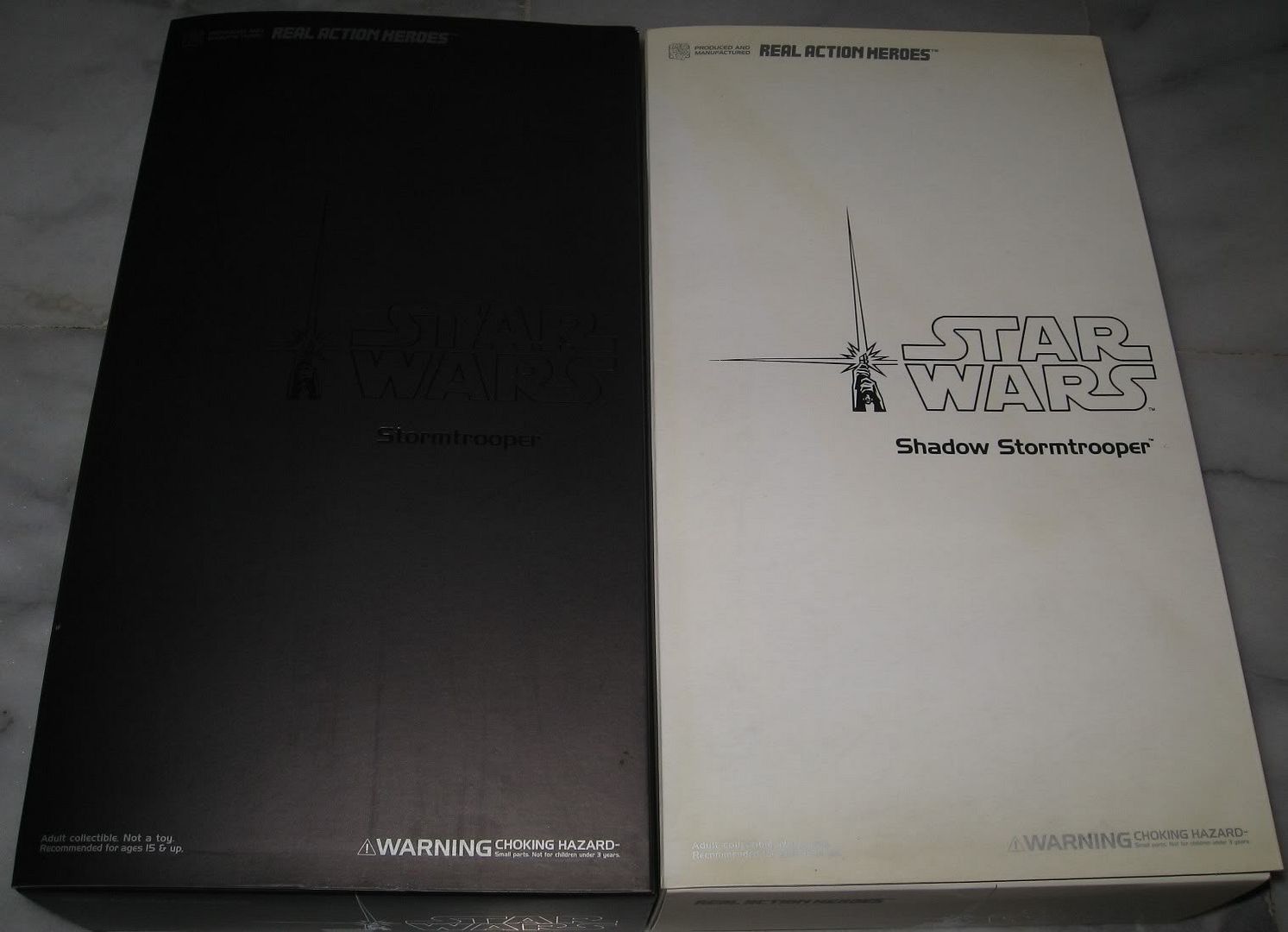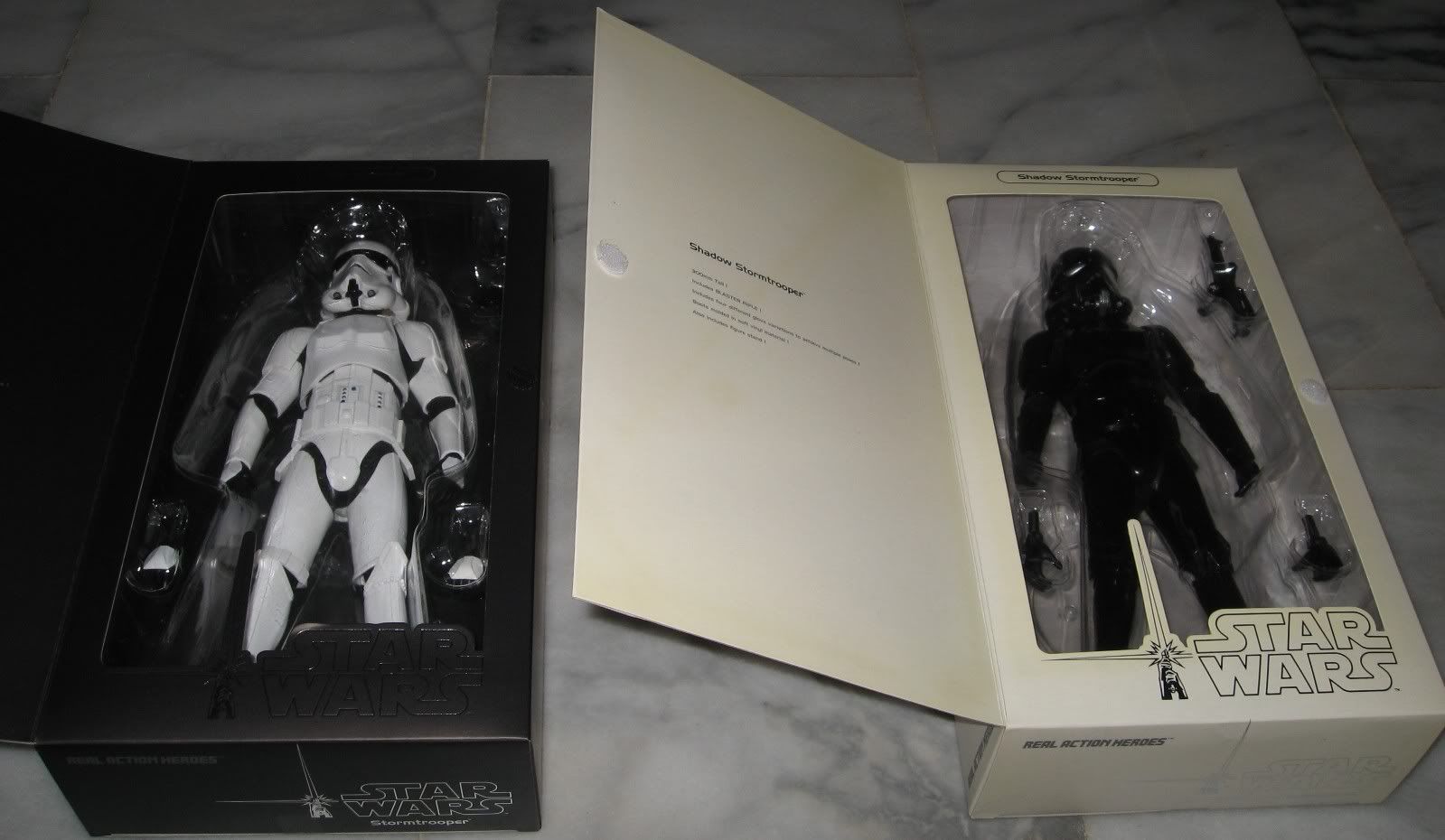 Sideshow Boxes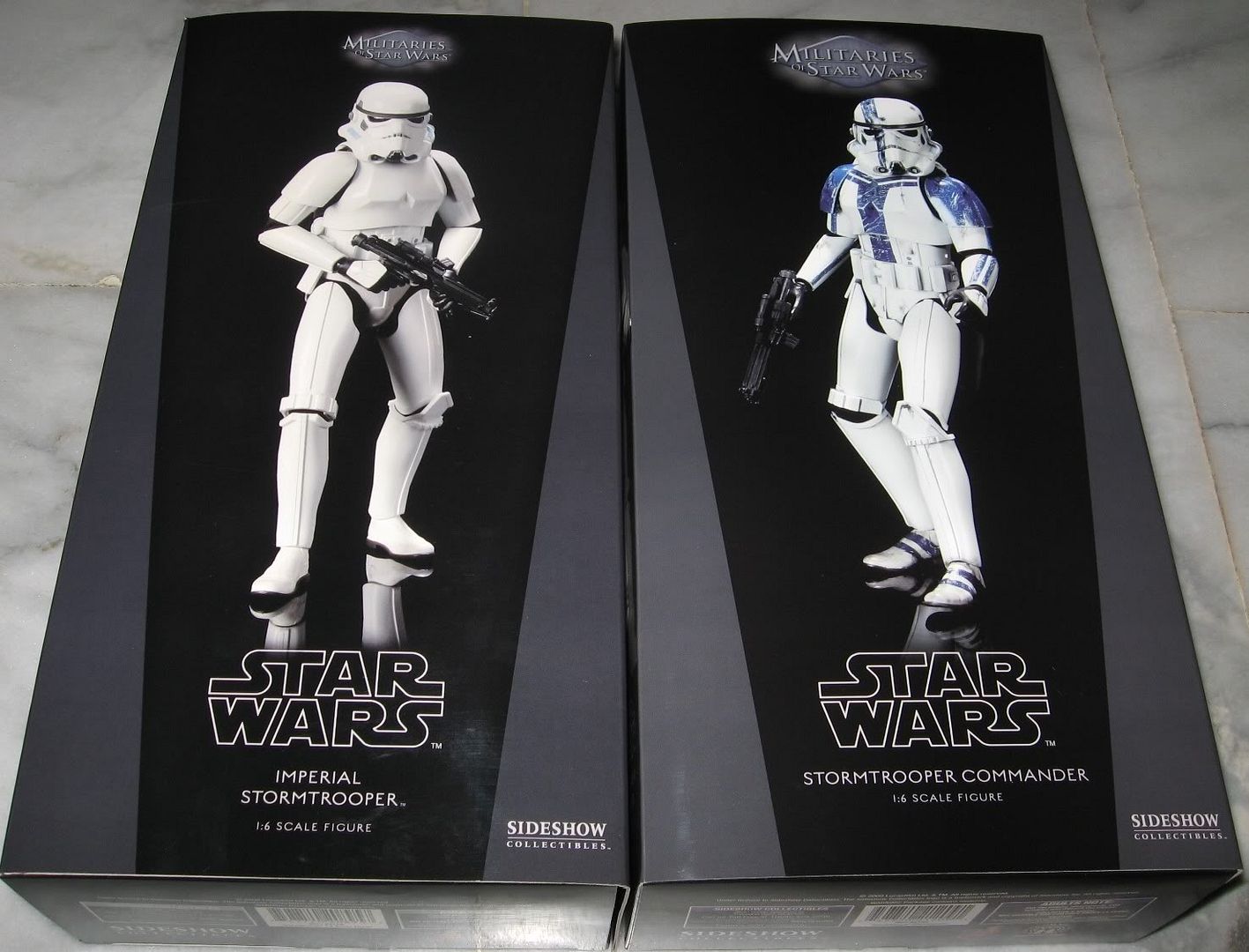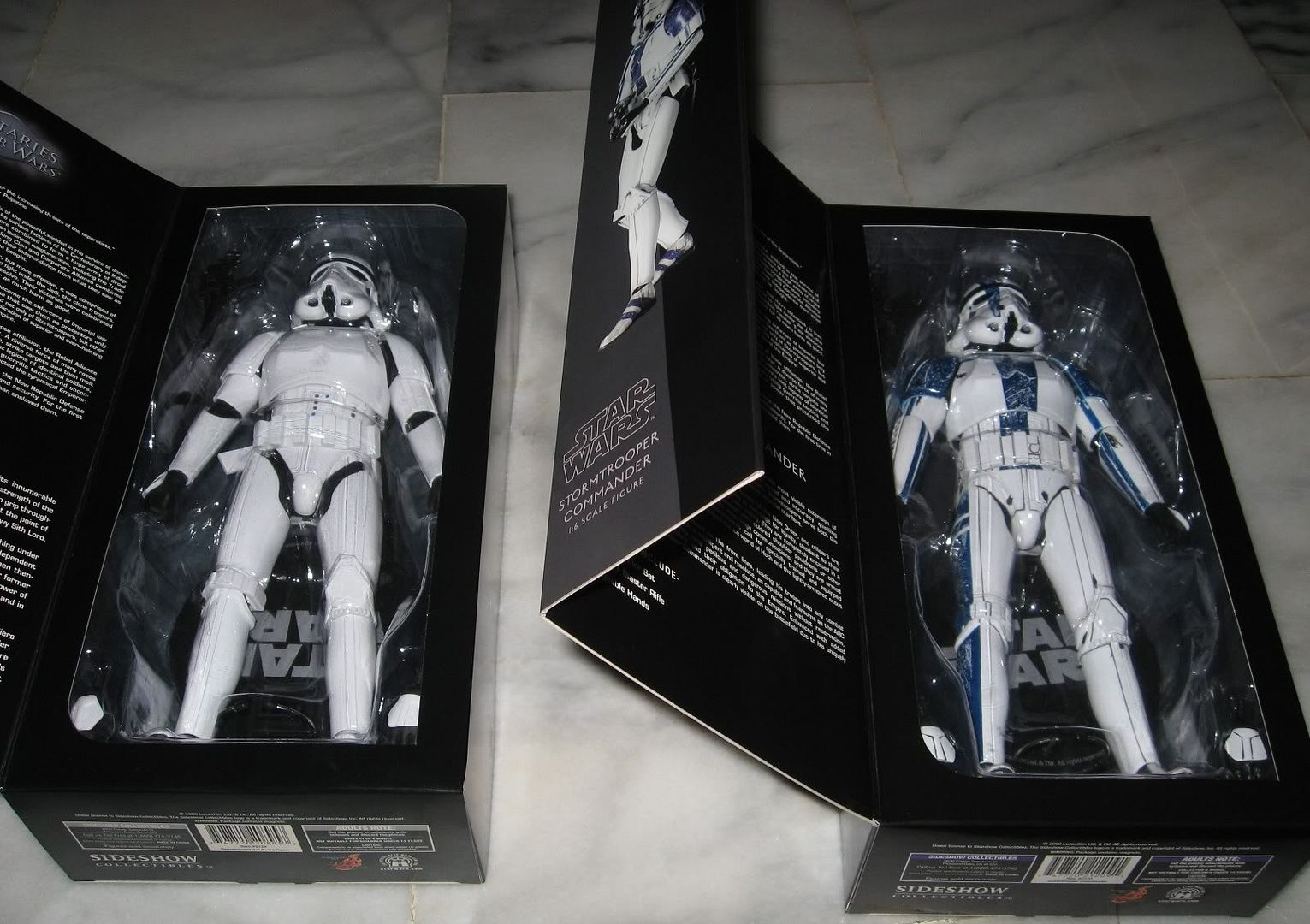 Comparison

What's Inside?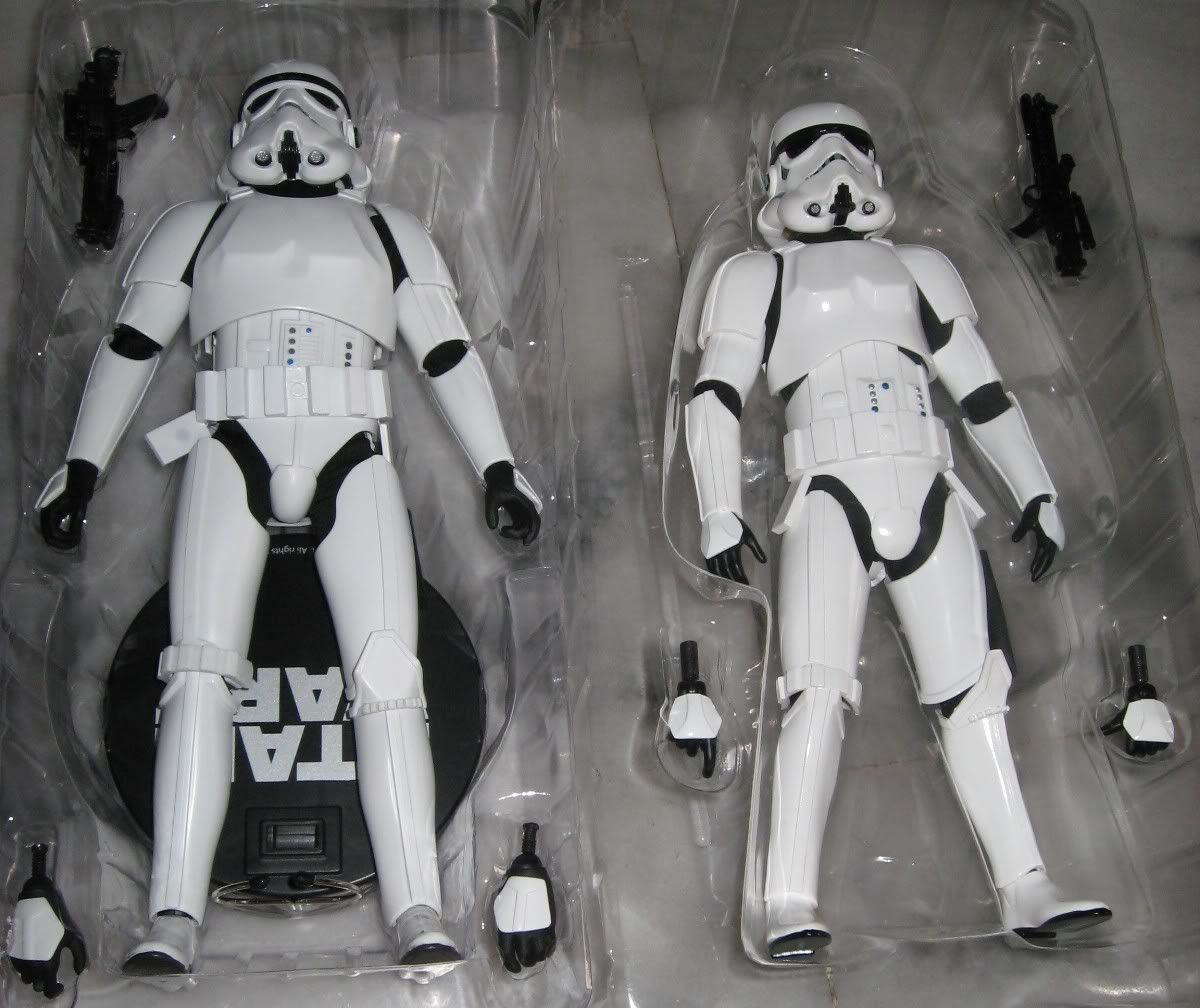 Medicom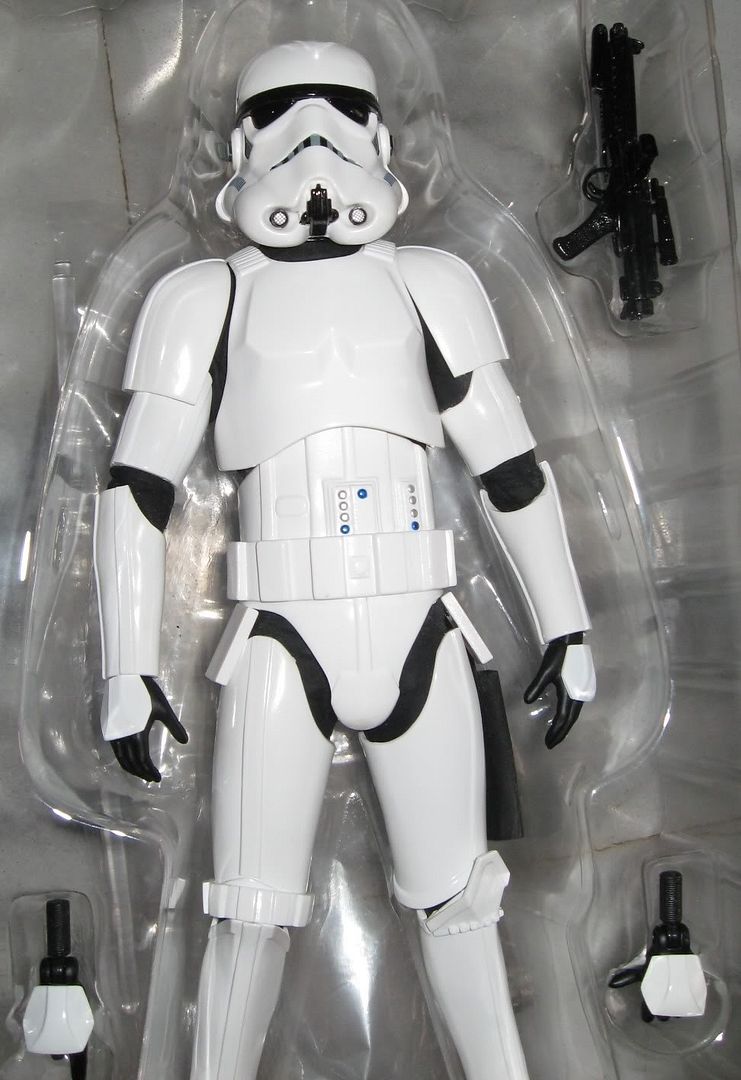 Sideshow
Comparison of both Stormtroopers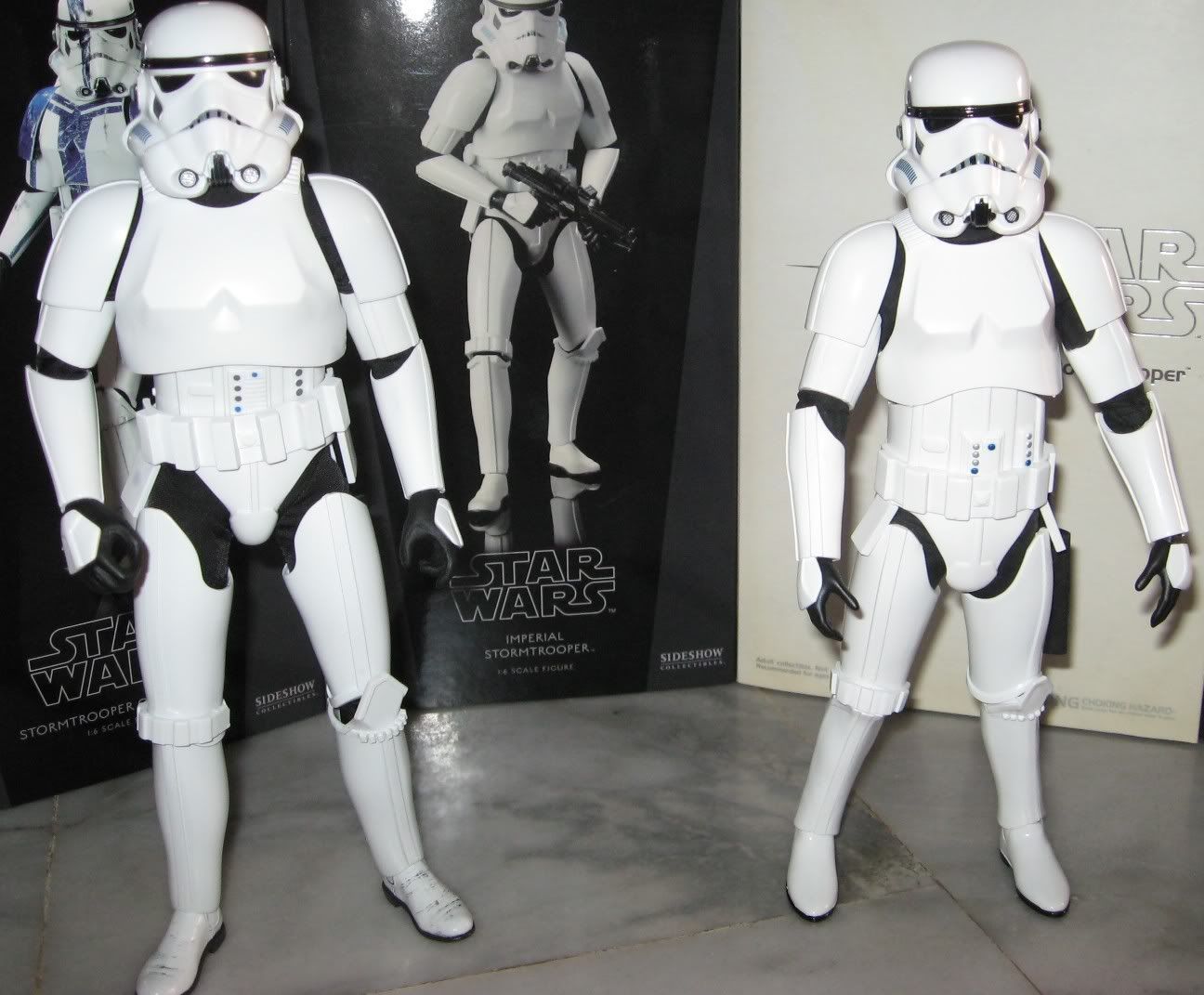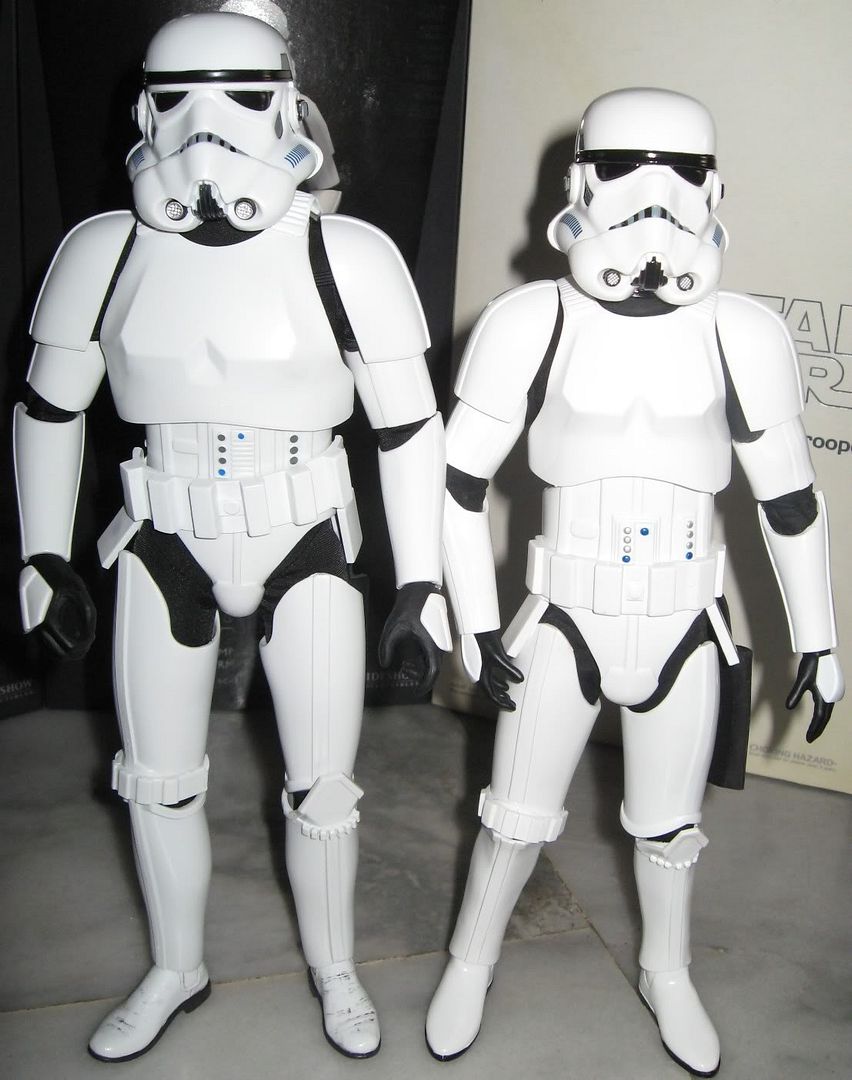 Actual Stormtrooper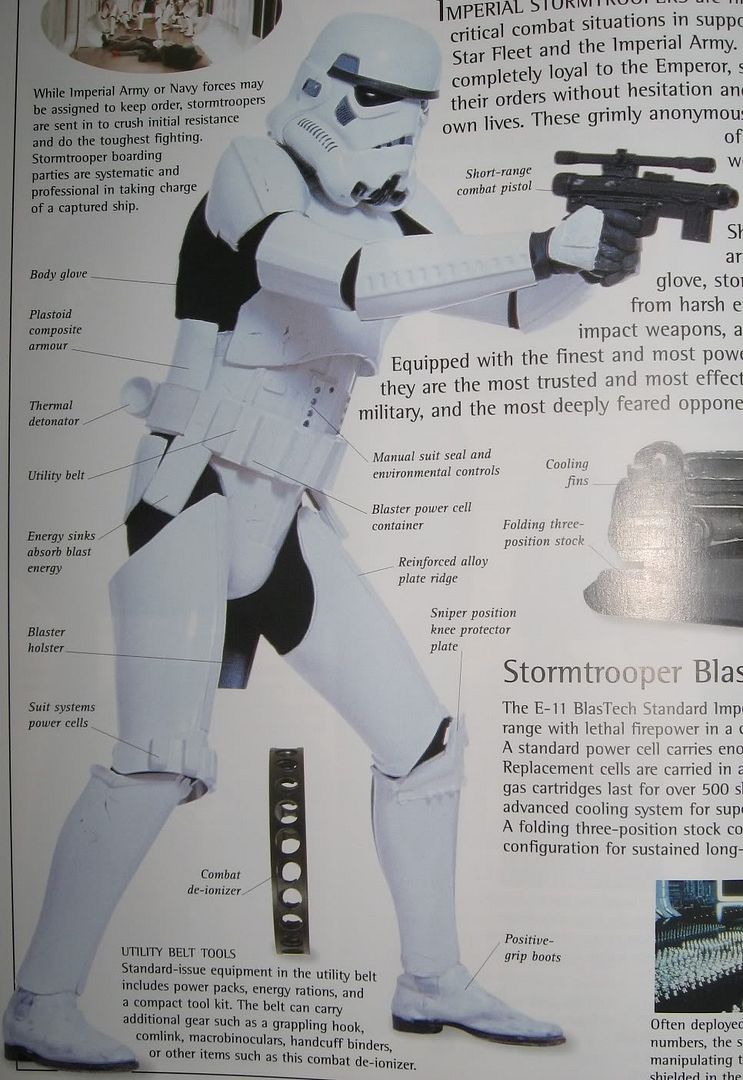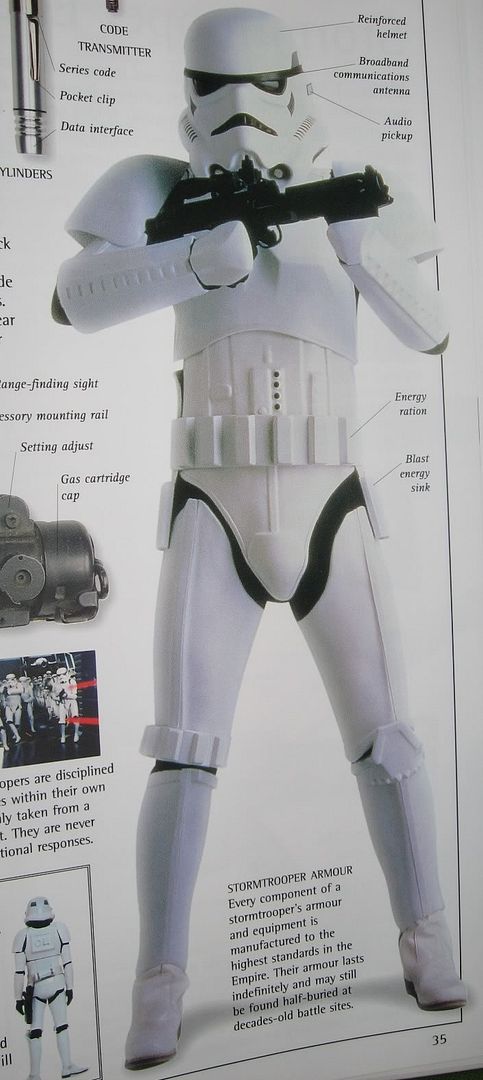 See it for yourself. Sideshow's Stormtrooper seems to have a bulkier body. Medicom had a slimer body but the head looks big if you look closely.
How good are they?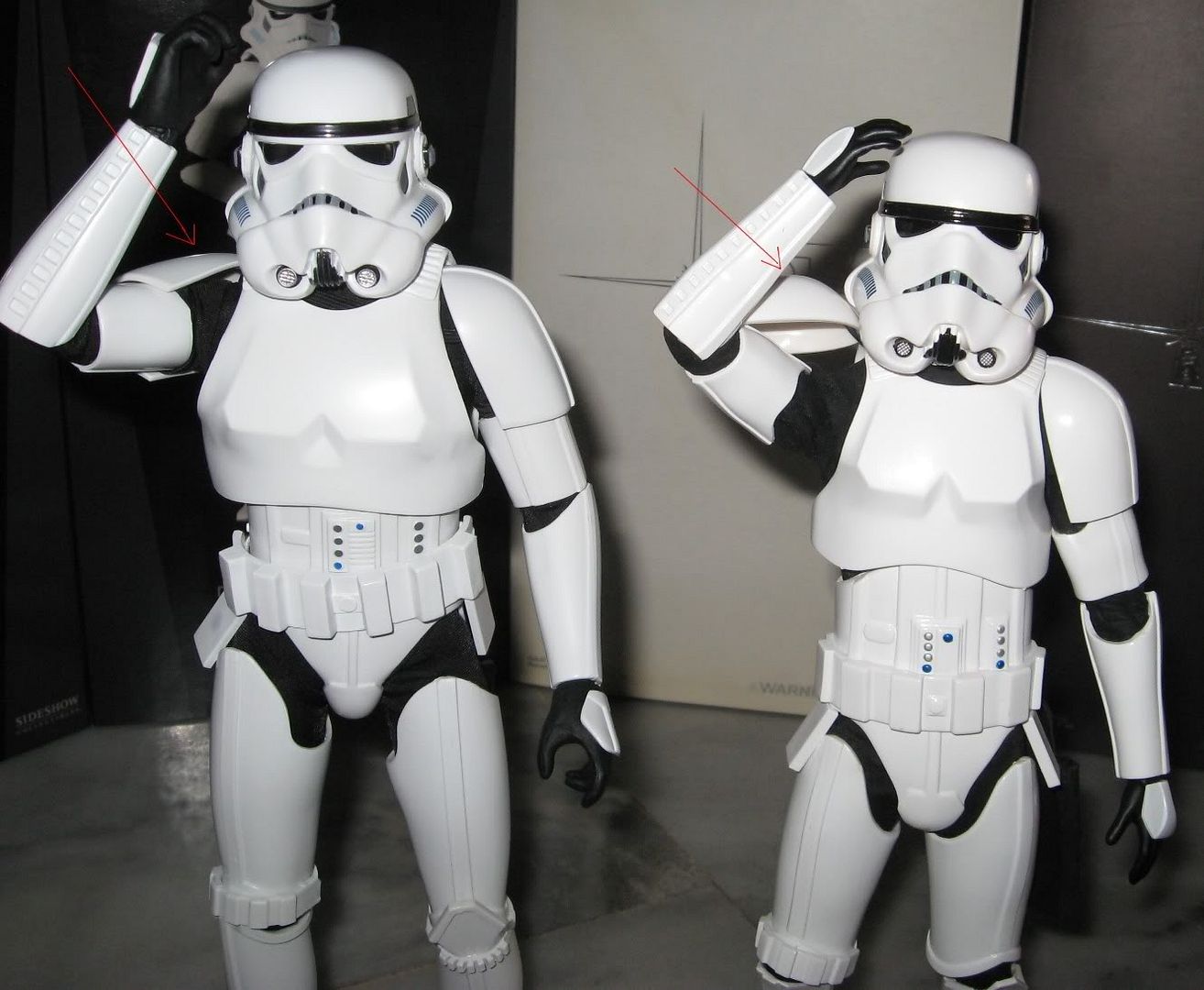 The shoulder piece armor for the Medicom was not designed nicely. When doing this comlink is not working pose, the Medicom's armor flips up. The Sideshow's goes nicely behind the shoulder.
Medicom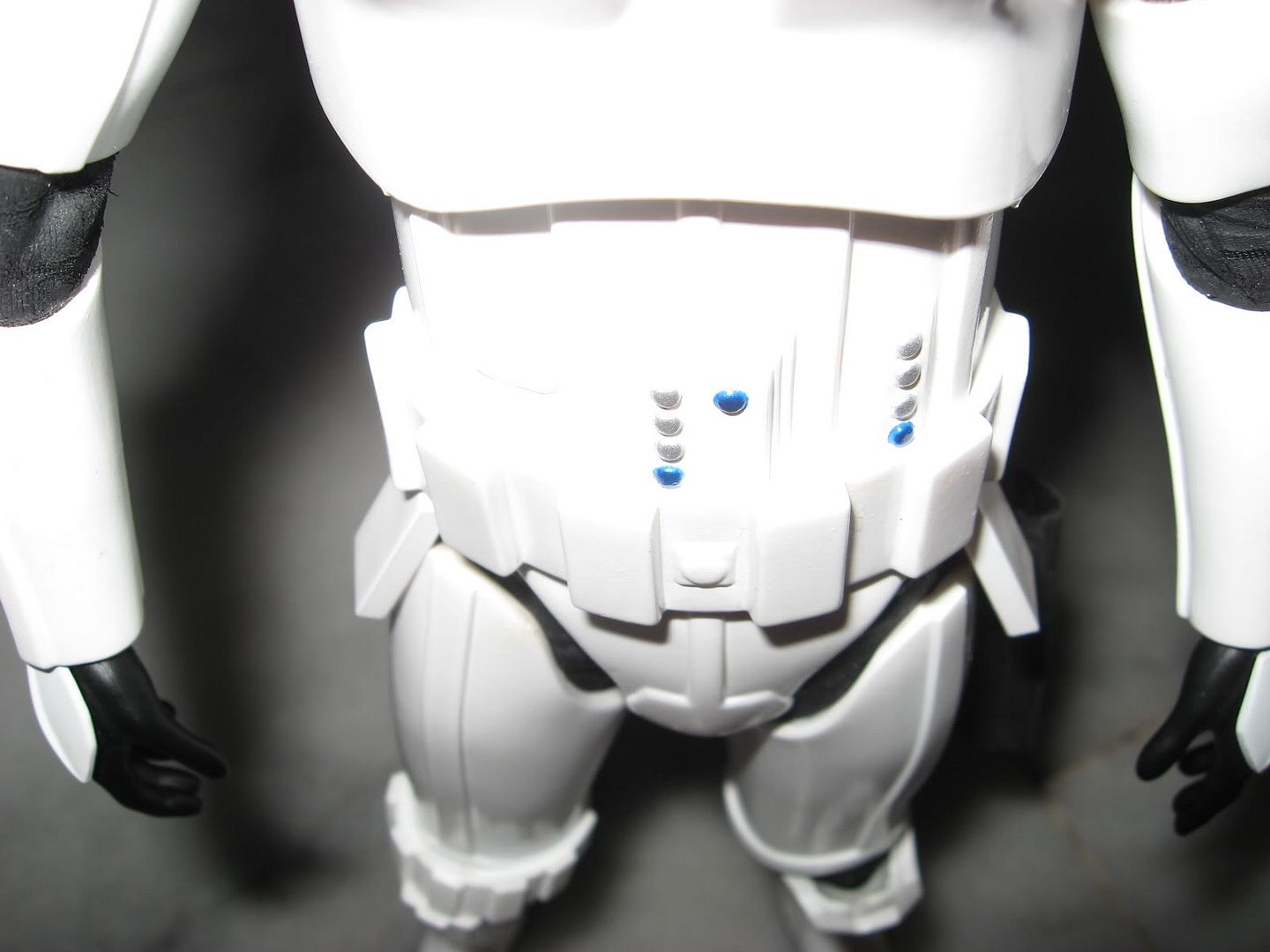 Sideshow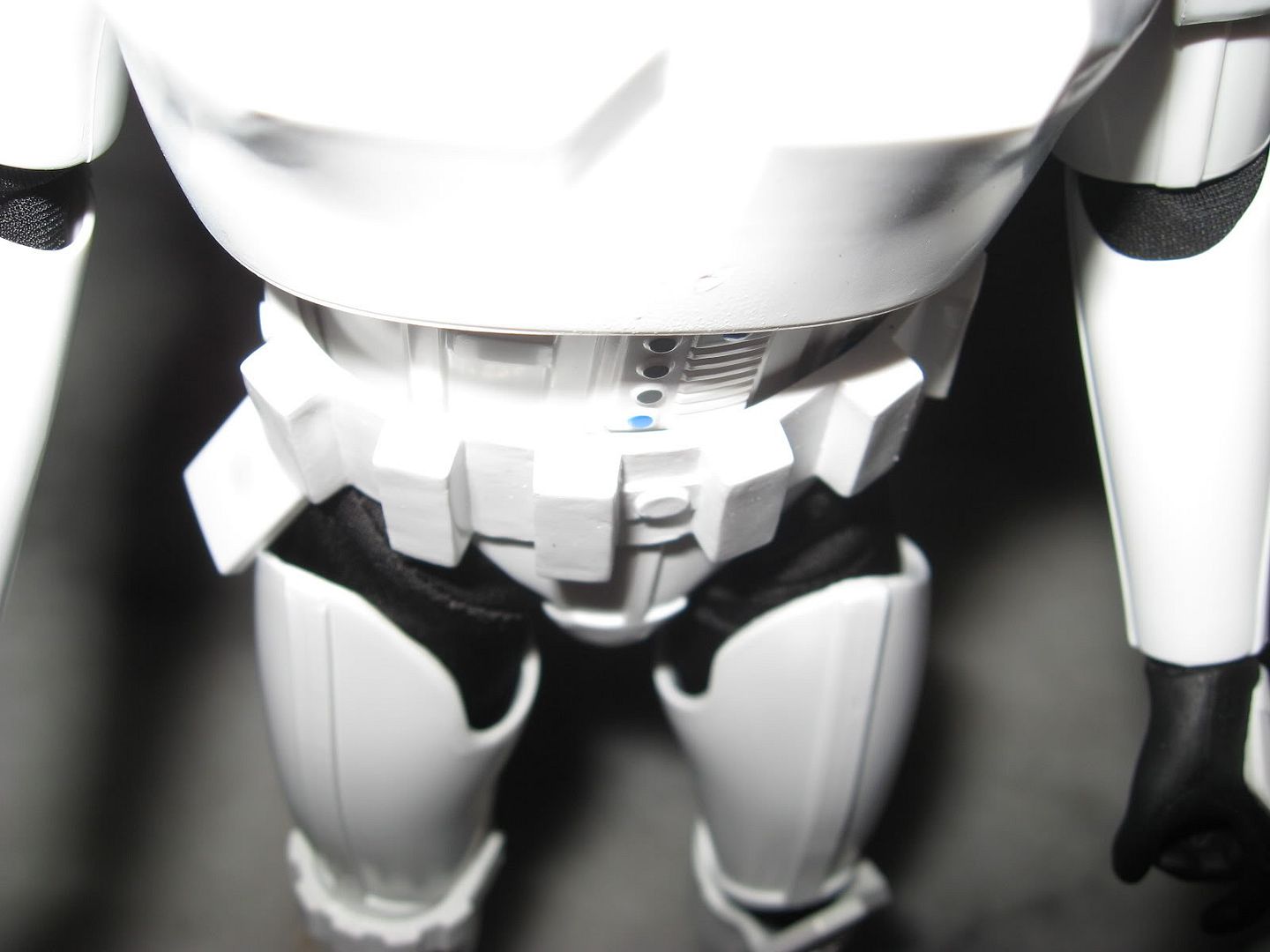 The Medicom's utility belt is molded on the body. Sideshow's utility belt is a seperate piece and is removable.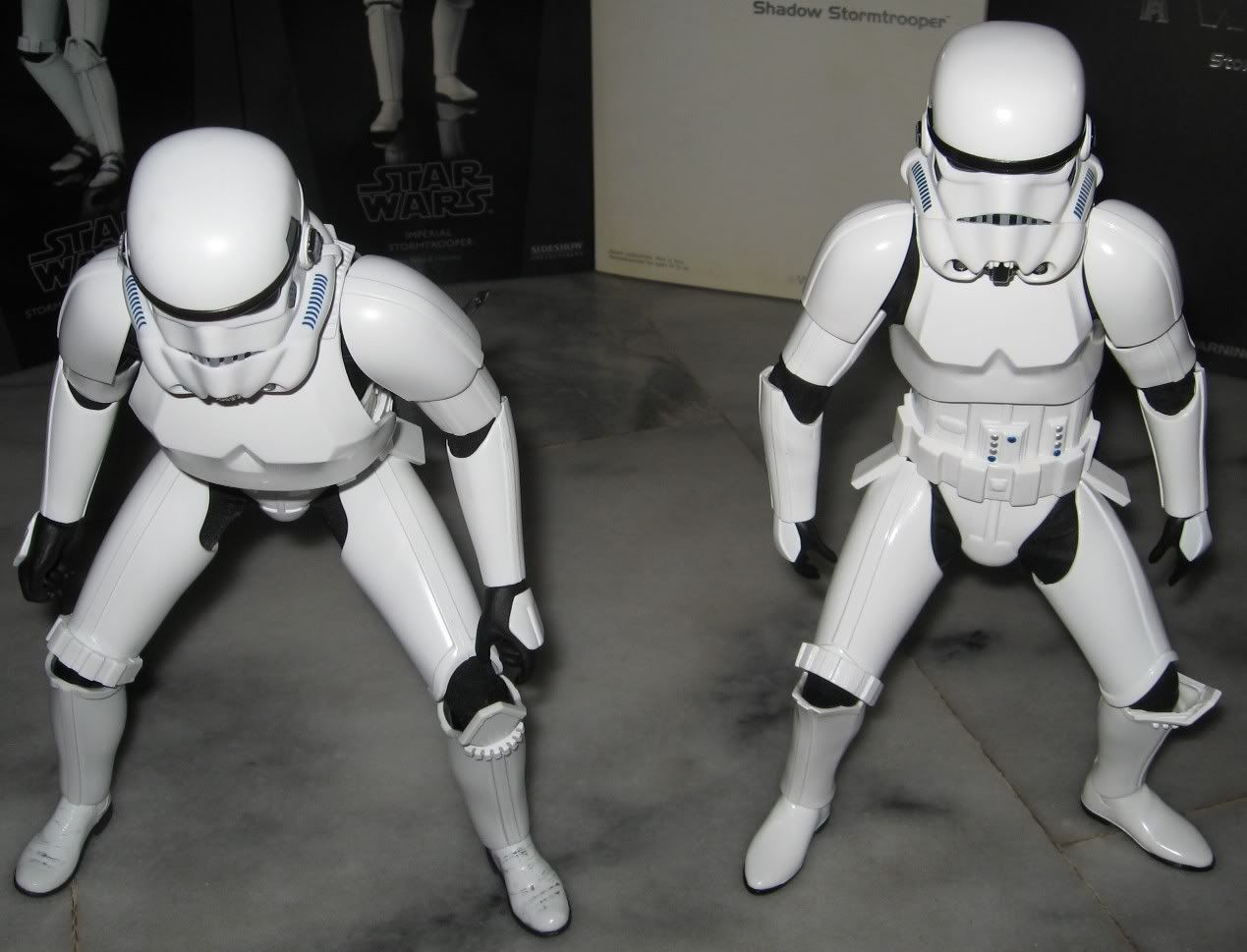 Both figures are quite flexible but Sideshow's joints are quite loose and therefore very difficult to pose on its own. Medicom's joints are very tight. Quite easy to pose and easily stand on its ownl.
Rear View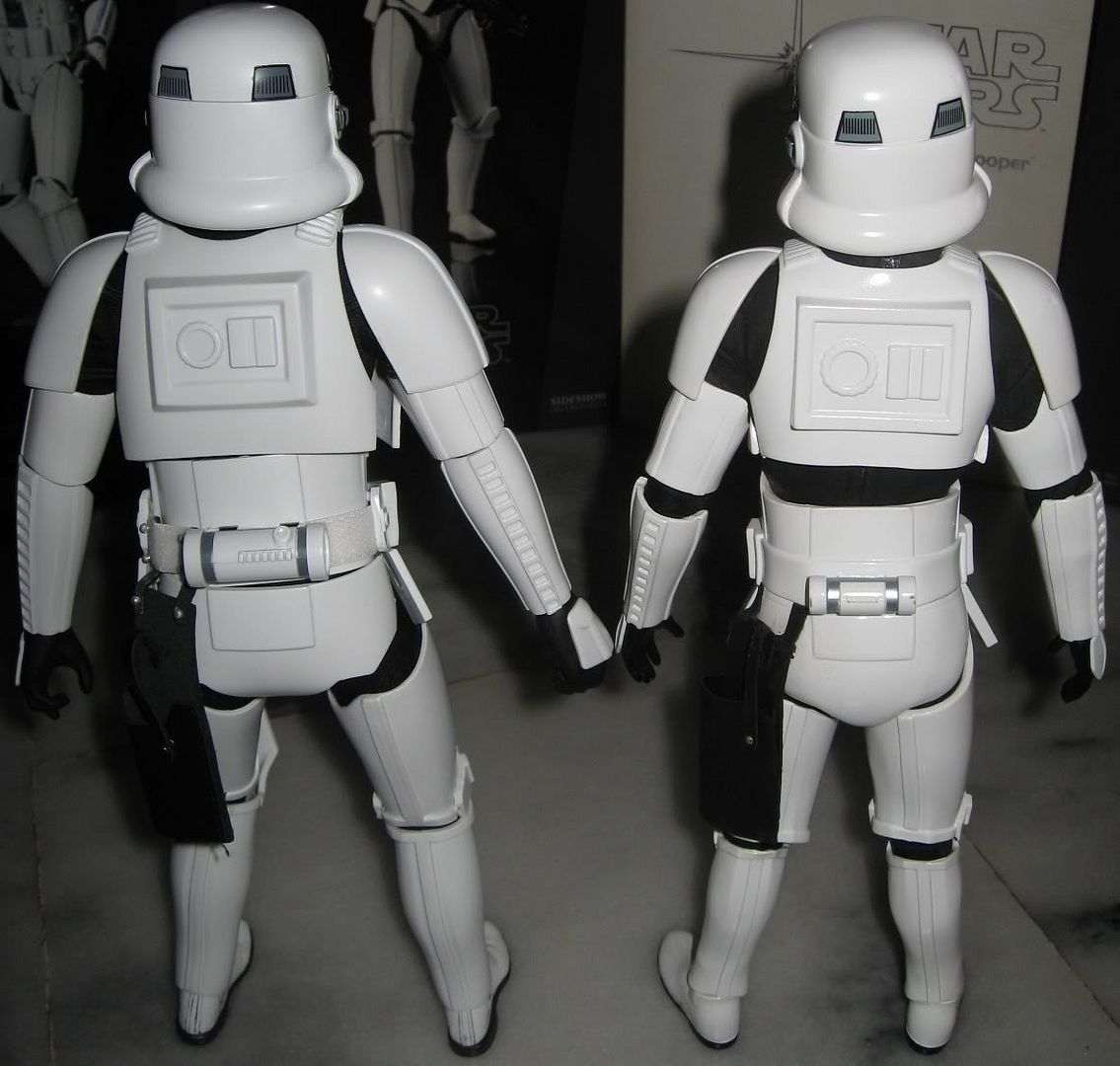 Side View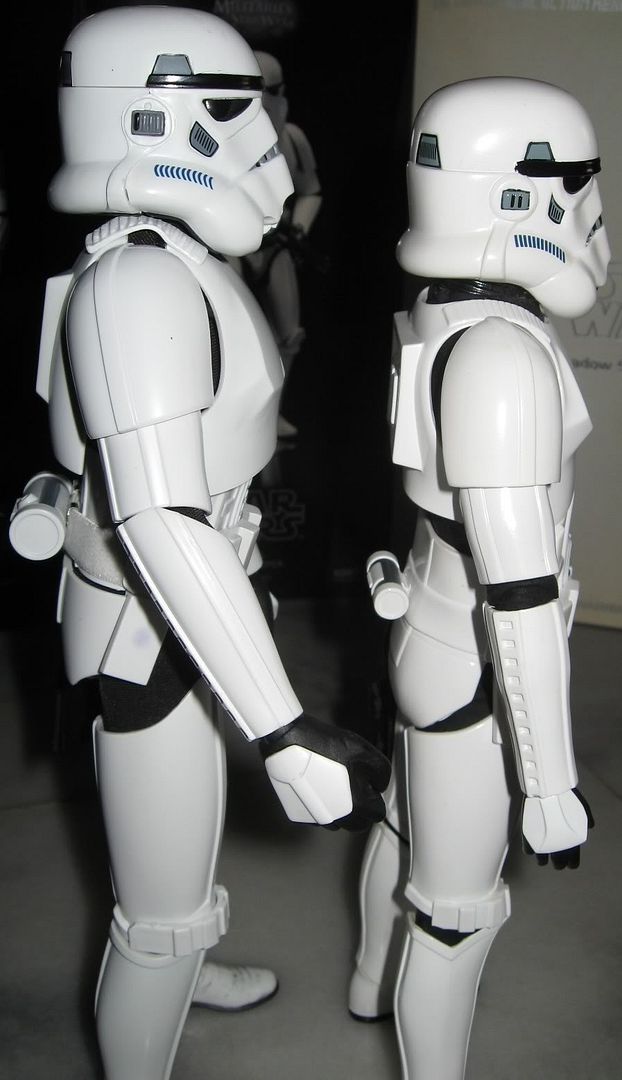 As you can see, Sideshow's figure is a bit taller than Medicom's figure.
BlasTech E-11 Blaster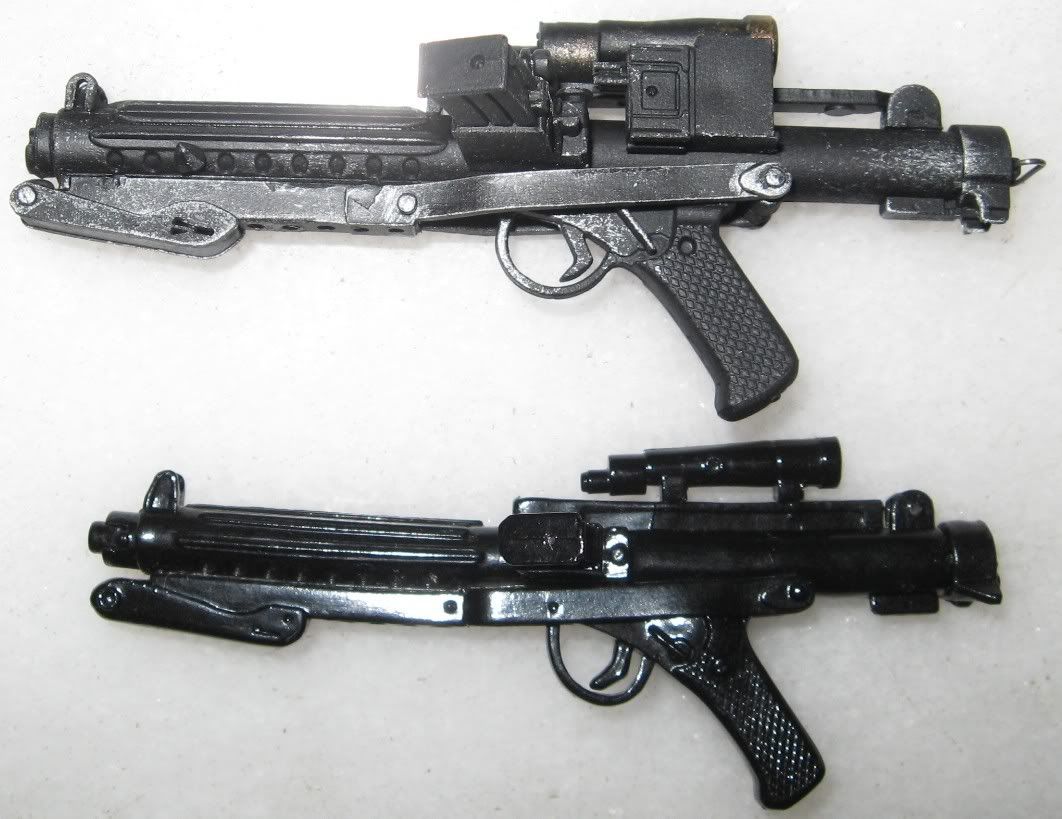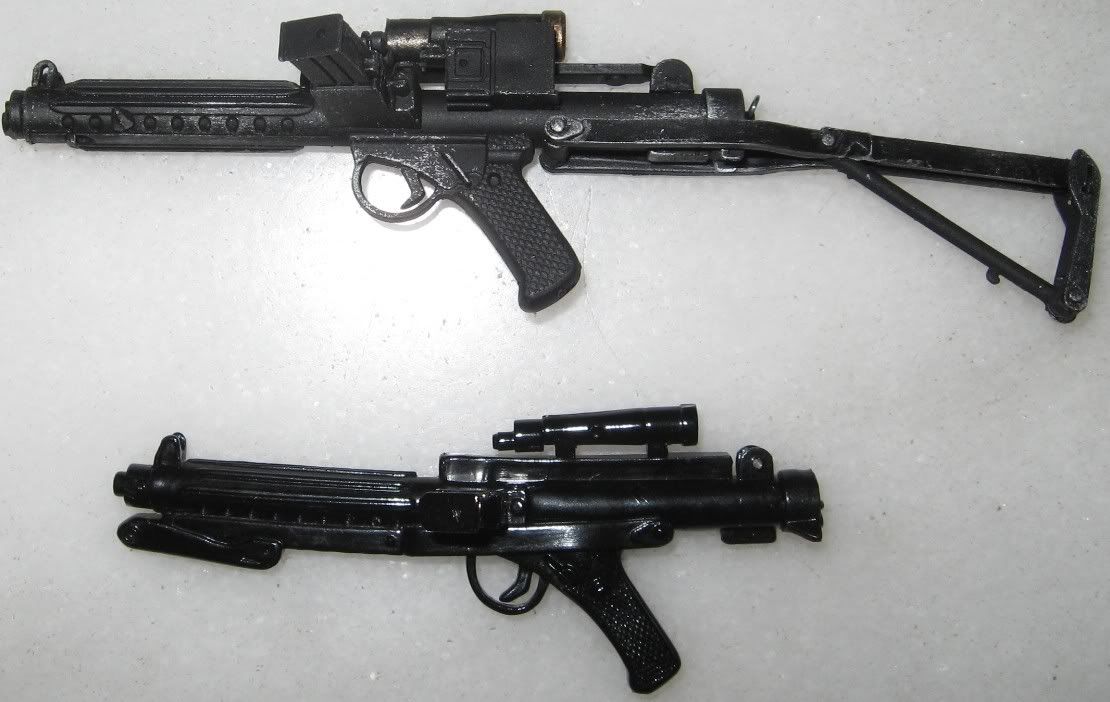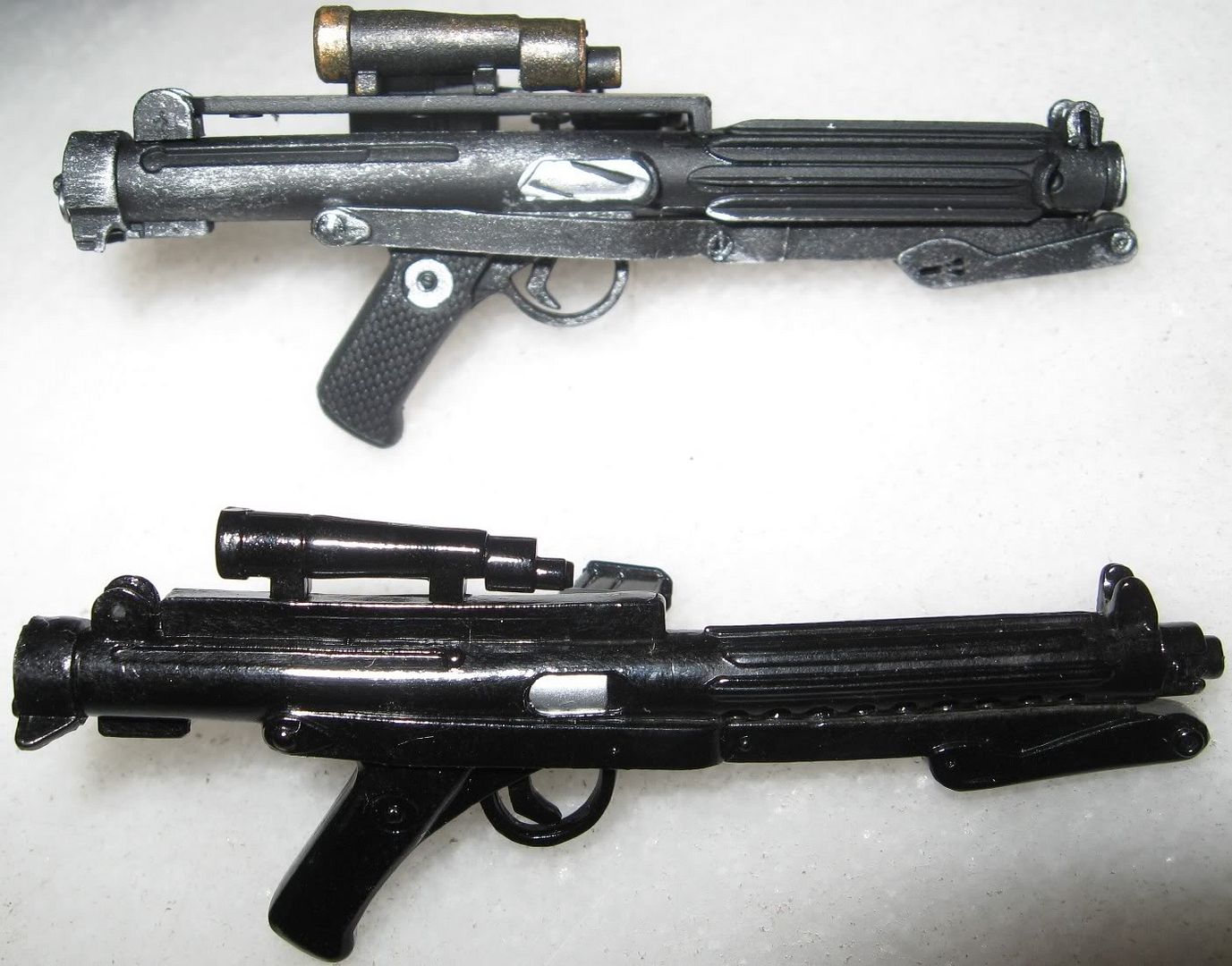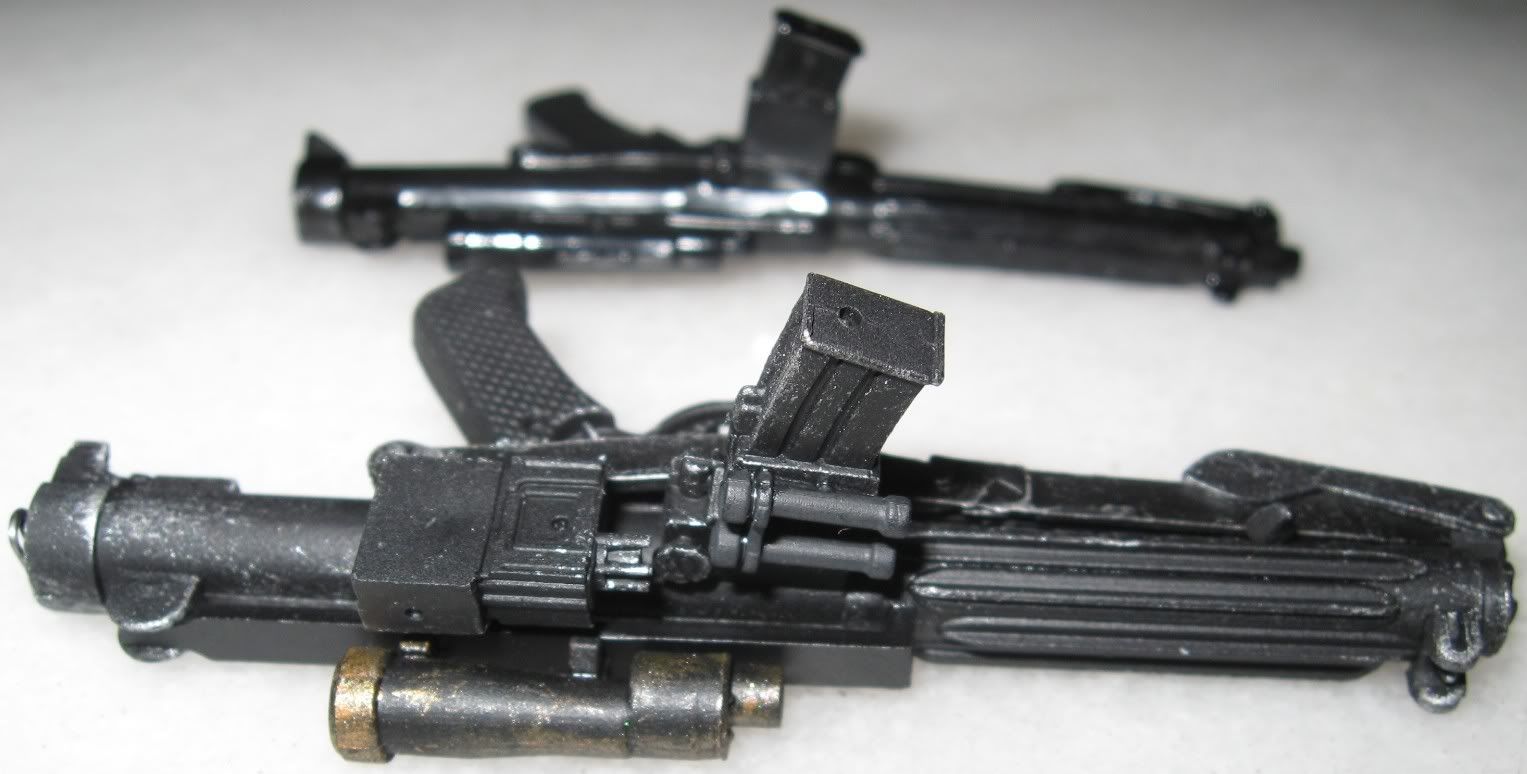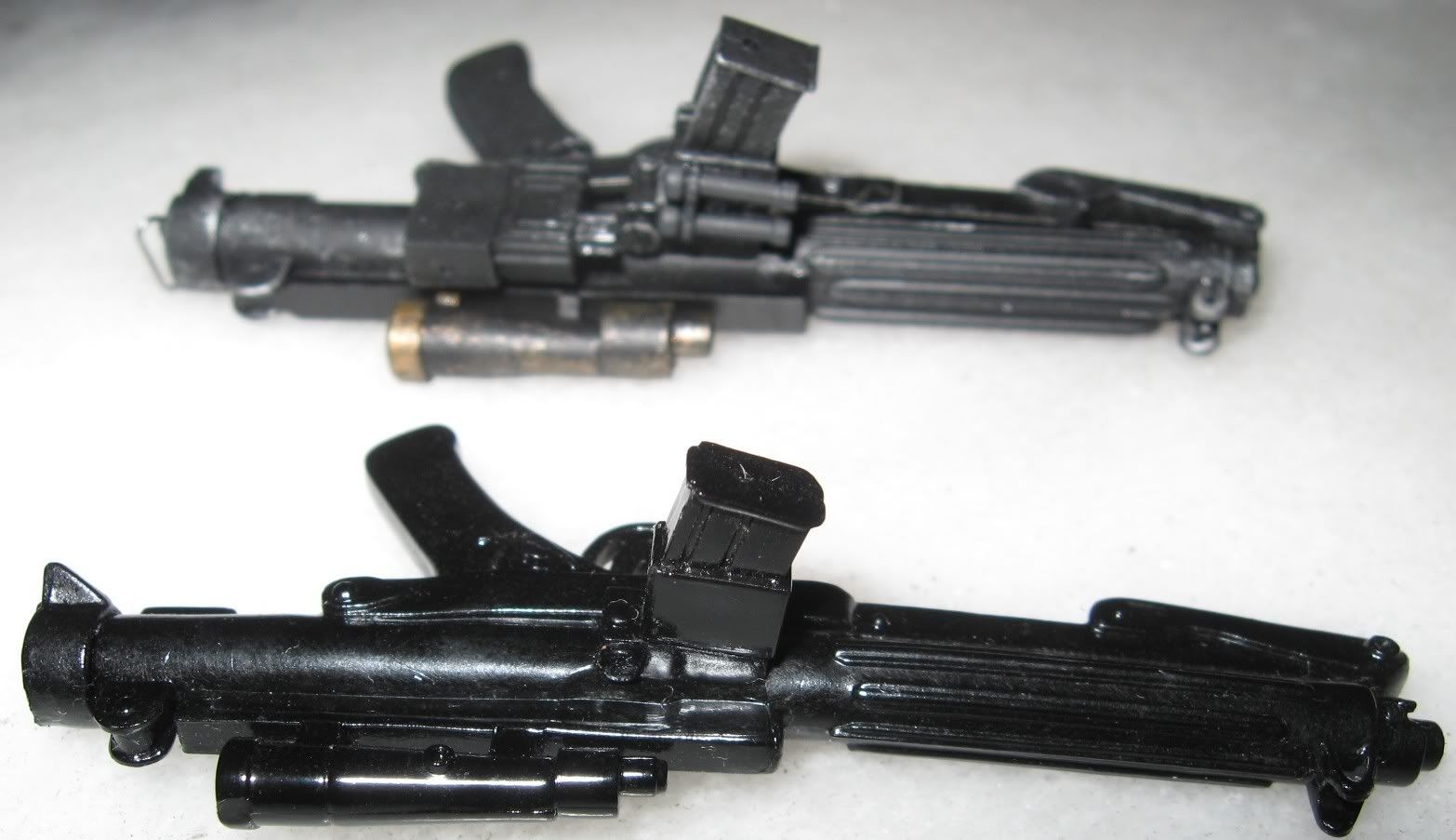 Sideshow done a very good job on the Blaster. Its more than 90% accurate. Medicom just molded a plastic Blaster with simple paintjob.
Actual Blaster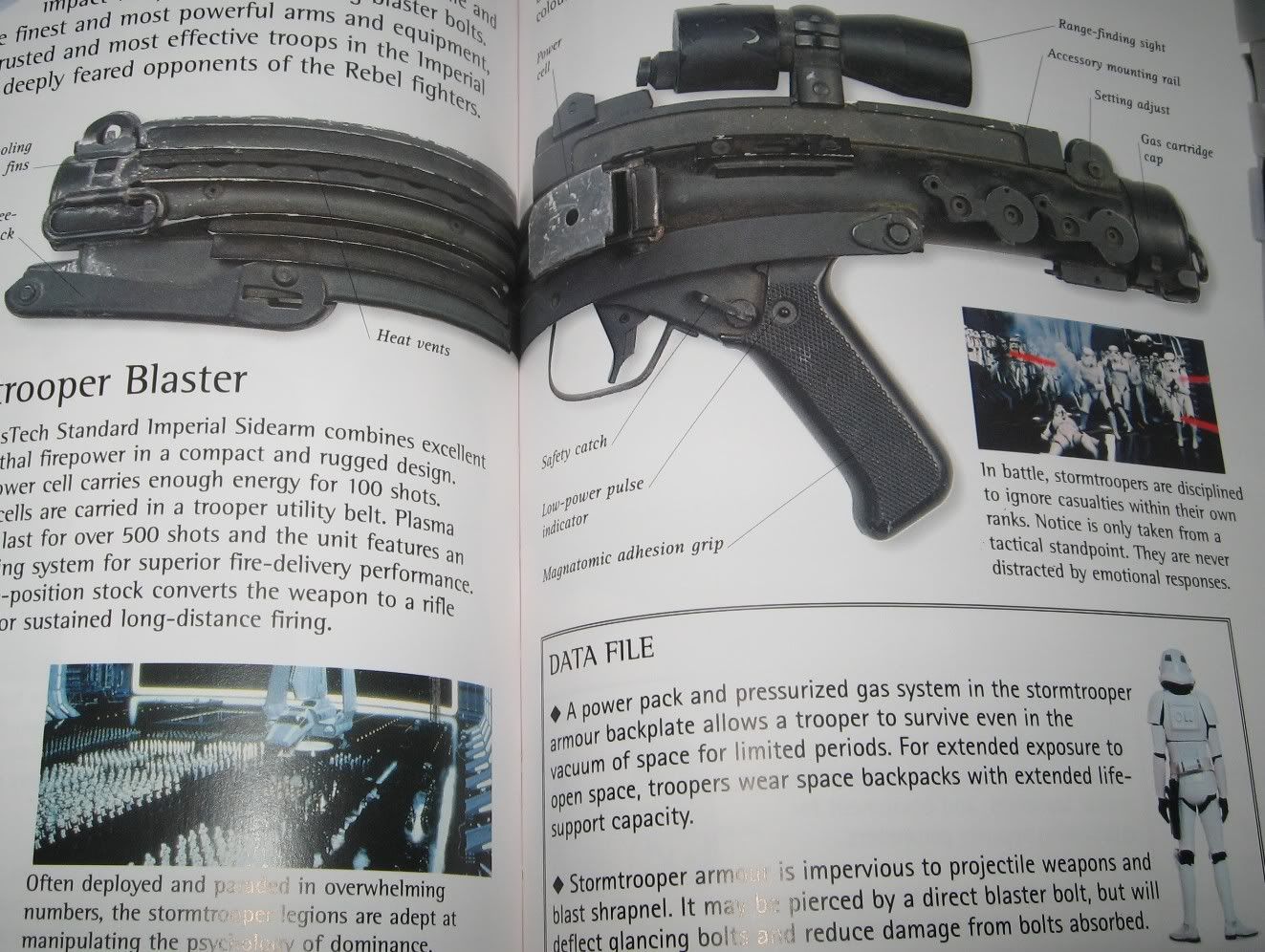 Figure Stand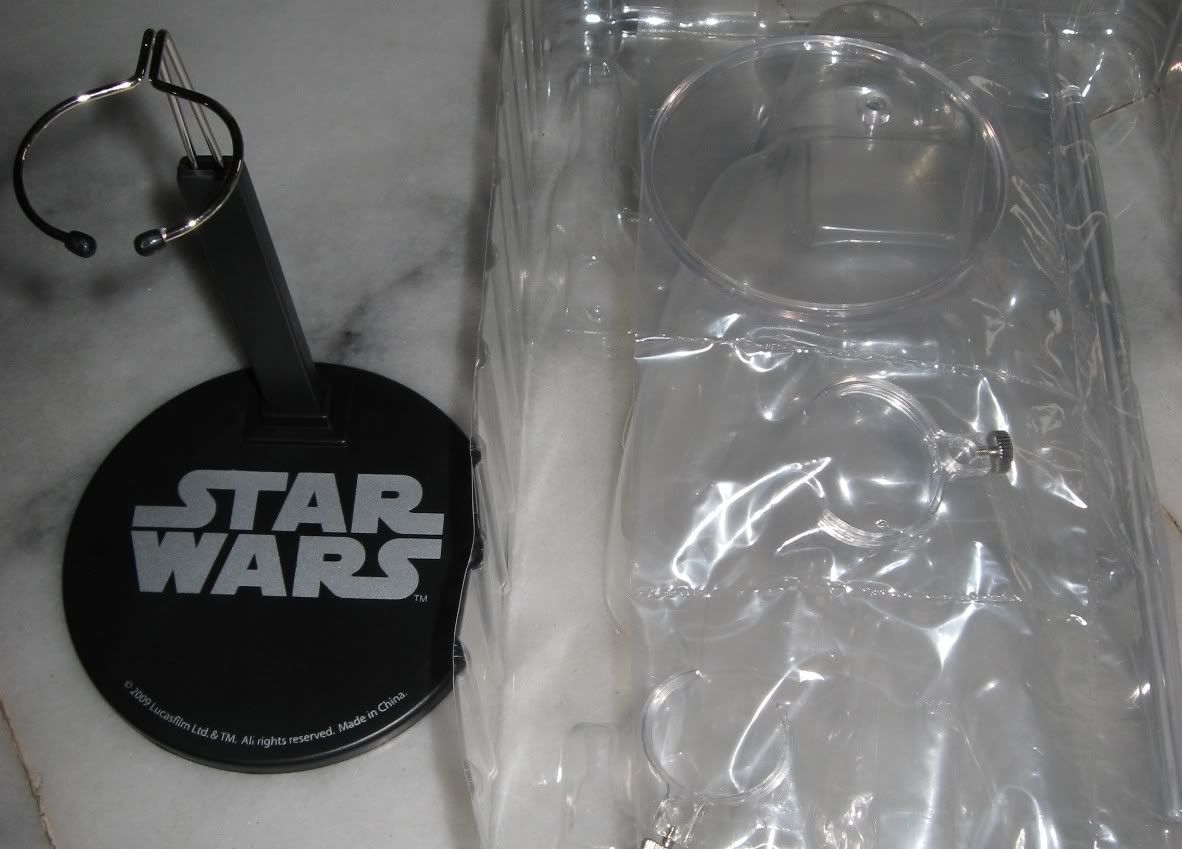 Sideshow Stand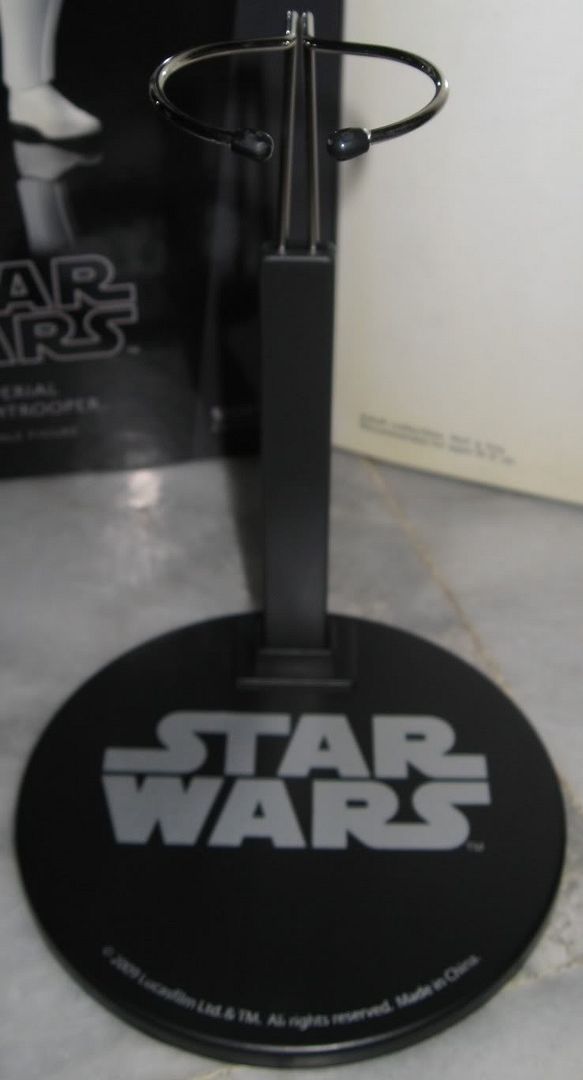 Medicom Stand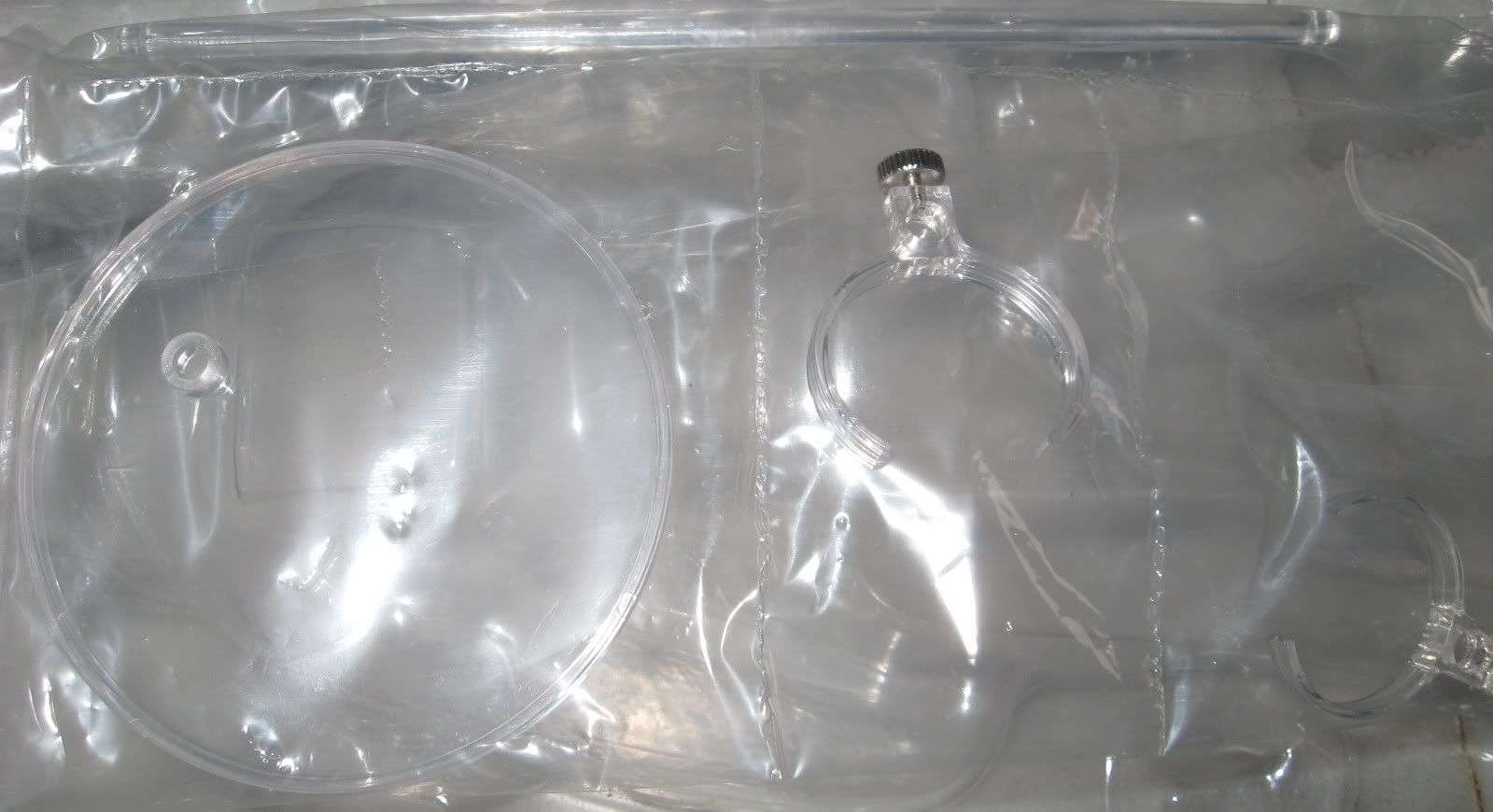 Sideshow did a very nice figure stand. It really need it as the figure can't stand well. Medicom's stand is just a transparent stand. But we don't really need it as the figure stands vey well on its own.
A glimse of Shadow Stormtrooper. Nice.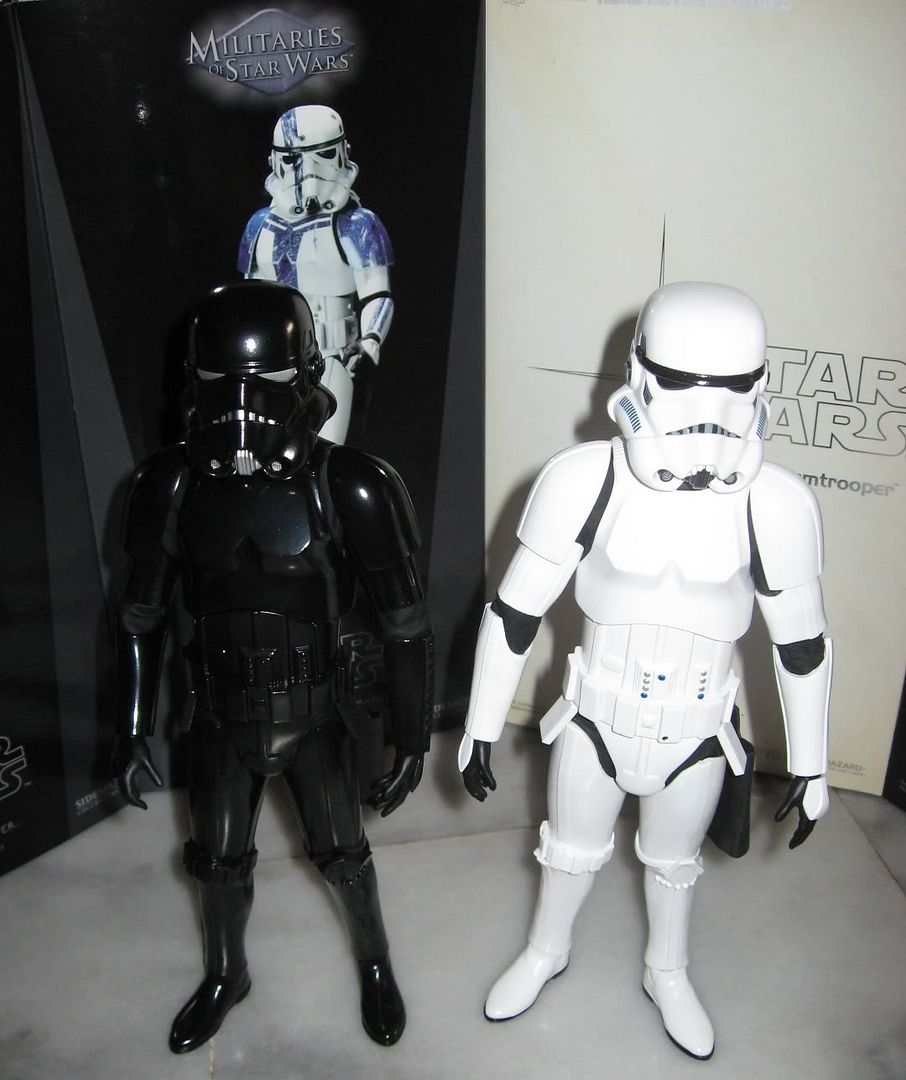 A side note. Medicom's armor are made of soft vinyl plastic. Sideshow's armor is made of hard plastic.