GENERAL GRIEVOUS grabs OBI-WAN, hoists him over his head, and tosses him across the platform. OBI-WAN dangles off the edge of the platform. He clutches the rim, trying to hold on. The DROID then grabs the staff and charges OBI-WAN.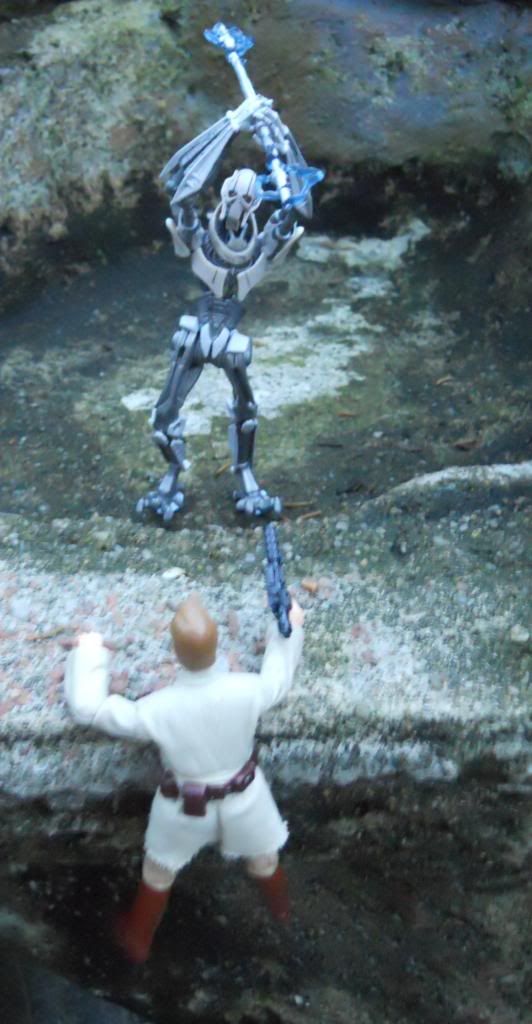 At the last second, OBI-WAN reaches out his hand and uses the Force to retrieve the Droid's laser pistol.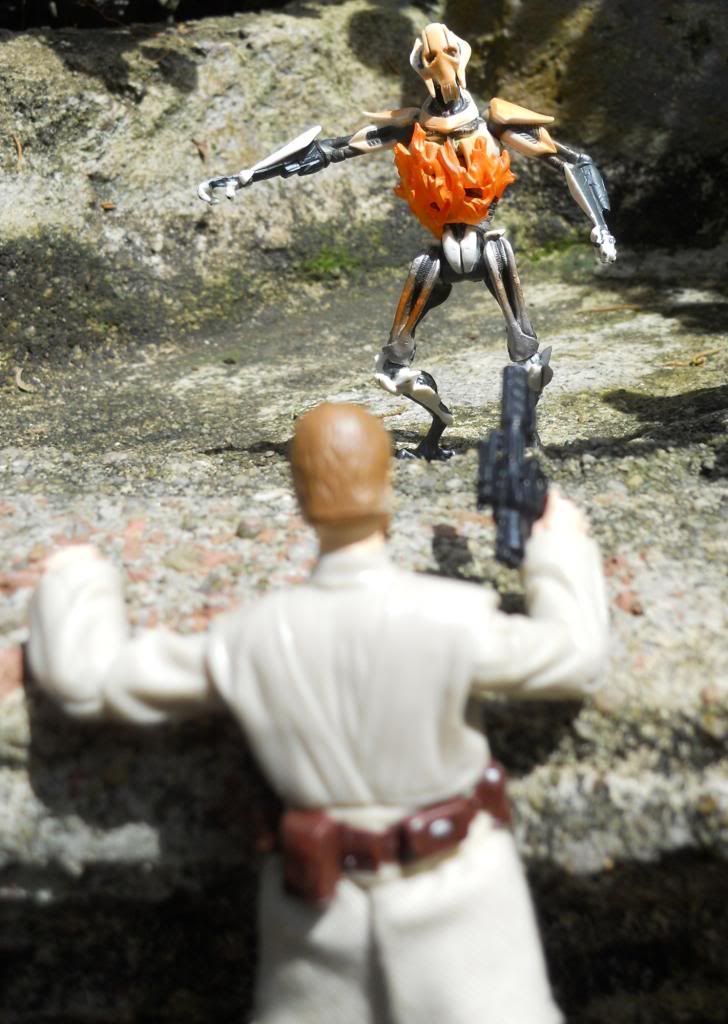 The JEDI fires several blasts in the stomach area of the alien Droid, and he EXPLODES from the inside out.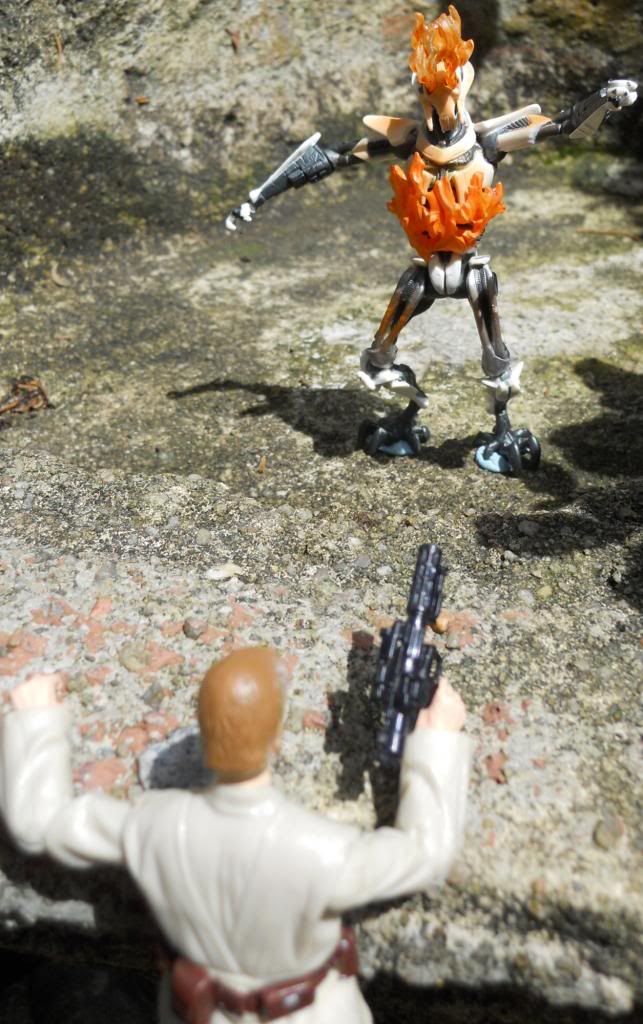 The smoldering Droid falls to the ground. OBI-WAN has killed GENERAL GRIEVOUS.